Data Responsibility Month: Promoting Safe & Ethical Data Practices for Digital Innovation
Data is powerful! We use it everyday at work to enhance student learning, streamline operations, and improve our decision-making. Which data we collect andhow we use itdetermines whether our data practices protect — or harm — the fundamental rights of our students,peers and others. 
To empower LLInC to leverage the benefits of our data-driven world, the Data Responsibility Team has taken April to cultivate a data responsibility mindset with our entire team!  
Marco Correa, our Data Protection & Privacy lead, has spent the month talking to LLInC colleagues about safe and ethical data practices: explaining our  'data responsibility' philosophy at LLInC, and clarifying  when to loop our Data Responsibility Team in for advice, guidance, and legal approval. Our team also prepared this cheat sheet as to havea quick overview of our safe data practices: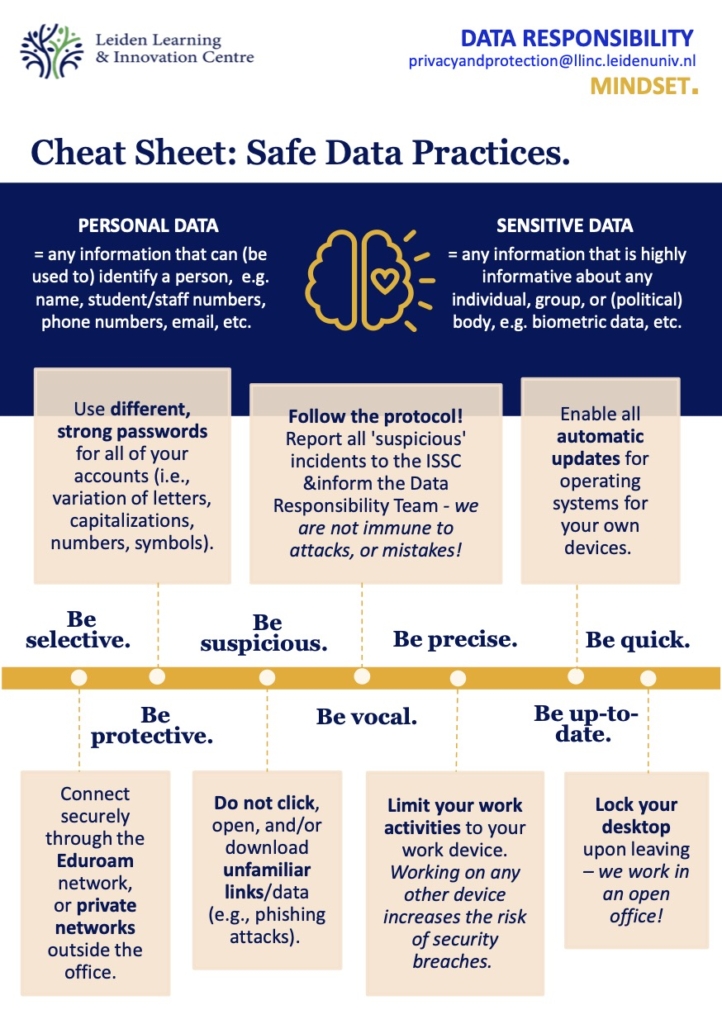 Would you like to know more about Data Responsibility?
Check out these additional stories: