Who was there?
Around 30 people joined us. They included Leiden University students and employees, local residents and a group of school children.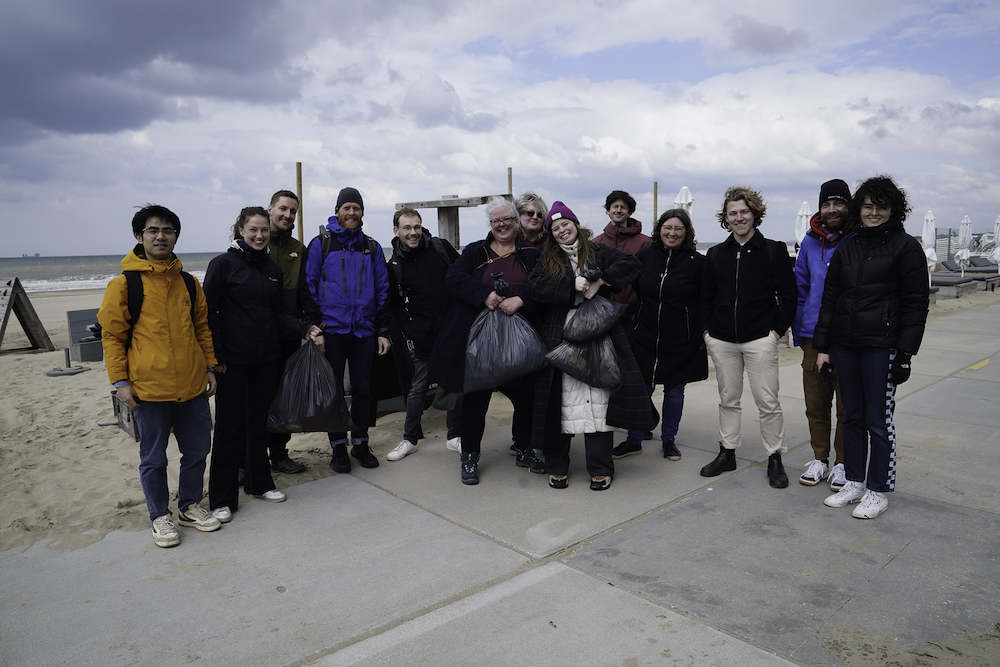 Why a beach clean-up?
We can all make meaningful change through seemingly small, everyday actions. That's a main message of our MOOC. The beach clean-up was a way to put our words into action!
By cleaning up the beach, we make a direct difference to our local community. More than that, seeing other people clean will stimulate others to do the same so that we can change society. This is a phenomena called social contagion, as Paul Behrens explained to us! (Bonus: See Paul's TEDx talk: Why Tipping Points Could Save Civilisation).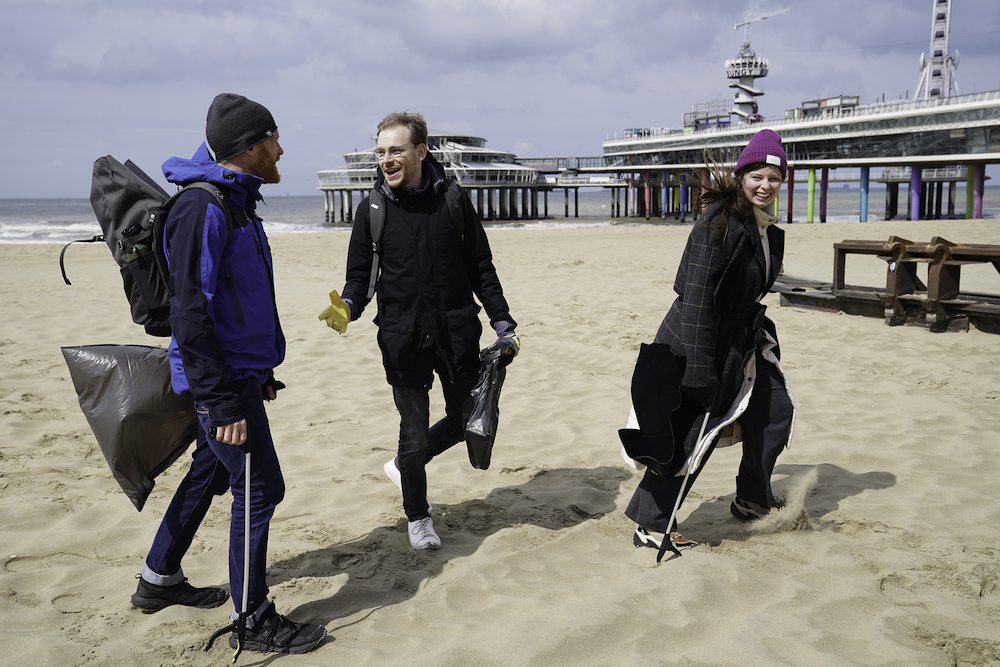 How much trash did you collect, and what did you find?
In just an hour we picked up at least 10kg of trash: a lot of small bits of plastic, rusty nails, bottle tops and cigarette butts. We also found "treasure": a gold necklace buried under the sand.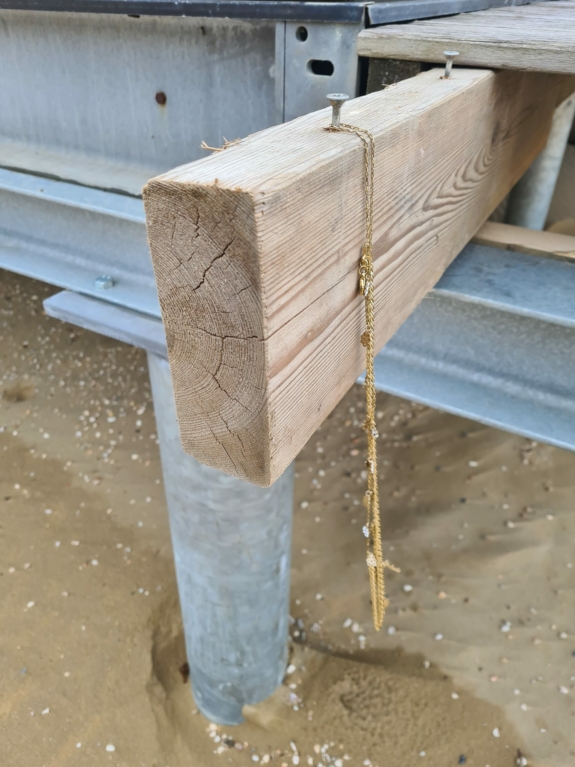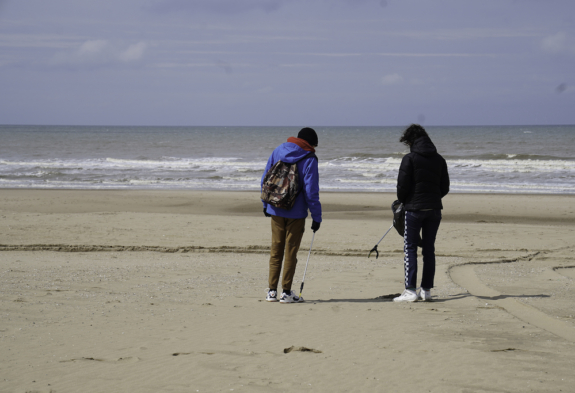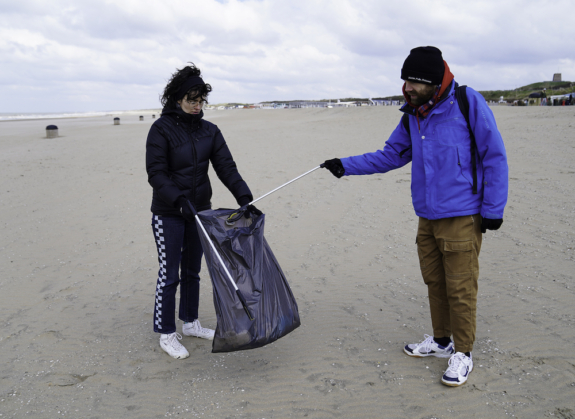 Did anything surprise you?
It's shocking how much trash there actually is. At a distance the beach appears clean. When you take a close look, however, there's garbage everywhere — even on parts of the beach which are regularly cleaned by the city.
What's next?
We'll keep encouraging as many people as possible to sign up for the MOOC. And we hope that everyone who reads this will think of something they can do to help their local environment. There's so much we can all do!
Below a video impression of the beach cleanup!
Video Impression Beach CleanUp
Photo credit: Lidia E. Lewczuk / @crayonsalad