Insights
Top Tips for Remote Learning: Managing challenges and achieving success in e-learning
The Coronavirus (COVID-19) pandemic is changing the way we live, work and learn. For students, this can be unsettling; alterations to class schedules, exams and teaching are affecting the way we learn worldwide. To help you deal with these developments, the Centre for Innovation has compiled a set of tips to navigate the unravelling Coronavirus situation and make the most out of the current academic reality – remote learning.
Online learning offers students academic agility, but brings with it its own set of challenges. In this article, we share simple recommendations grounded in recent studies to maximise success in your remote learning experience.
Live classes
"Arrive" early to online classes
Before your class commences, make sure you are able to attend. Check the instructions from your institution so that you know how to access the class. It's important that you have the necessary technology and internet connection for the remote learning environment. We also suggest that you log on early, so that once the class begins you can get involved right away to avoid any confusion during the lecture.
Remember active participation is your responsibility
Switching to remote learning might be a new experience for both you and the teacher. Remain flexible and understanding towards the teacher and other students—after all—everyone is adjusting to the transition from in-person to online learning. 
Although it may seem easier to attend a class online, participating in remote lectures may be more challenging. Make sure to pay extra attention and involve yourself as much as possible. Don't hesitate to ask questions, as it's likely your fellow students will also require similar guidance. 
Just like in traditional classes, taking comprehensive notes often means better knowledge retention. Yet, the online format could amplify your note-taking abilities by allowing you to access recordings of lectures, or by saving informative screenshots. Re-assess how you take notes and think about whether online classes provide new opportunities to record what you have learned. 
Collaborate 
Many online learning platforms provide profile features to introduce yourself to your classmates. Use this opportunity to get to know who you're studying with, and engage in discussion via chat and forum functions. E-learning platforms have numerous ways to collaborate – take advantage of them to discuss class topics and feel part of a community. 
Keep calm and carry on
We all have different attention spans. New "classroom" environments and ways of learning might affect your focus, so your usual tactics of following lectures could need to be augmented for remote learning. If your mind wanders, think about what you need to stay focused. Consider whether you need healthy snacks to keep going or whether your local environment is fit for learning. If you're struggling due to the pace of the class, let your teacher know or ask for advice from other students. Remember you are not alone, and others probably feel just like you do. 
Consolidate and reflect
Once you've logged out of a class, make sure you've taken it in. Try summarising what you have learned and ask yourself – are there any gaps? If so, either conduct further research, or reach out to the teaching staff or your peers to look back at the lesson. 
Plan time to reflect on how your studying went on a weekly basis. What worked well for you? What would you like to do differently next week? Reflecting upon your successes and challenges will improve your ability to learn.
Selfstudy
Set goals
Look at your study guide and set clear, achievable goals for the day. Make sure that you break your objectives into digestible, small steps. Be realistic and remember to allocate a suitable amount of time to planning your schedule. 
Manage your time
It's more important than ever to create a routine and keep yourself motivated. Spend time thinking about your weekly schedule, make sure you can achieve your own learning goals and balance your time with other activities. Don't overdo it! Use a tomato-timer (a web app based on the Pomodoro Technique) to help you focus on your studying while ensuring you take appropriate breaks. 
Connect to others
Connect to your fellow students in your courses. When there are no online classes to attend, it is still important to be part of a learning community. Perhaps arrange virtual study sessions using Skype or other video-calling technology. Another idea is arranging remote coffee breaks to catch up with your peers. 
Find support
To reiterate an earlier point, you are not alone! If you're struggling with any aspect of remote learning – seek support. This could be from other students, or your teacher. Otherwise, remember you can always arrange a meeting with a student counsellor. 
Be kind to yourself
Spending a whole day interacting with people through your computer can be more intense than going from class to class. Make sure to take regular breaks. Drink lots of water and make sure to exercise. Taking breaks also helps you process what you have learned. 
Ultimately, this is a period of unprecedented transition and challenges. Adjusting to the scenarios facing all of us because of Coronavirus (COVID-19) will take time. Try to prepare as much as you can for the rest of the semester using the tips above, but remember your best support mechanisms are the people (virtually) around you.
Tips for remote living
Check out our remote living page for more tips on how to make the most of continuing professional and academic lives while still practising social distancing. 
Get in touch with the author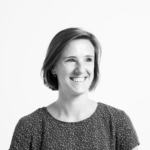 Daniek Bosch
Learning Experience Design
d.bosch@sea.leidenuniv.nl