Insights
10 Years of MOOCs in Education: From hype to resurgence
In 2012, Massive Online Open Courses (MOOCs) disrupted the world of education. As facilitators and developers of MOOCs on sites such as Coursera and FutureLearn, we want to explore their impact. How did the relevancy of MOOCs develop in the last decade? What opportunities and learnings did the trend bring to our university? In this first blog we reflect on the impact of MOOCs, in our second blogpost we will look at what the future of MOOCs holds at Leiden University.
It was the next big thing in higher education in fall 2011: scaling and even disrupting education by using a form of open online learning using digital technology. Universities would never be the same after this innovative format, writers like renowned columnist Thomas L. Friedman declared. It was suggested that they might even become obsolete if ignoring this trend. The premise was deceptively simply explained Daphne Koller, CEO of the newly founded Coursera, in her Ted Talk in August 2012. By using videoclips and a simple online platform, a teacher would be able to reach thousands, even hundreds of thousands of students at the same time, scaling higher education in a way that was not possible before, and all of that for free. Koller illustrated this impact well by stating that if her Co-founder Andrew Ng wanted to teach the same number of students as he did with his MOOC, he would have to teach his programming class continuously for 400 years.
From Hype to Resurgence
Driven by Open Education Movements and Connectivist Learning approaches in the first decade of this Century, the phenomenon of MOOCs grew into the 'Year of the MOOC' in 2012. From that time on, the Technology Hype Cycle by Gartner for MOOCs, shows how technological innovation has gone through the whole cycle and is in its final stages now by reaching the plateau of productivity. This means that the MOOC Trend went from a period of great expectations to at one point being claimed as dead, and eventually was resurrected by the pandemic in 2020, resulting in the 'Year of the resurgence of the MOOCs' in 2022. Mayank Dhingra explained the enduring value of such online courses: "the model of the MOOCs – stackable nano-degrees with micro-credentials – leading to credits and eventual full-fledged bachelor's and master's degree's resonate with the current demand for flexible and value-for-money learning experiences."
Leveraging Innovation with MOOCs
Leiden enthusiastically became one of the first Dutch universities to launch a MOOC in 2013. According to the then Vice Rector Magnificus Simone Buitendijk, the university started to explore how Leiden could offer knowledge to a larger, global audience and to democratize education through technology as a form of open education. With developing and facilitating MOOCs the university also "aimed to leverage innovation and to strengthen on-campus education.[…] It is not yet possible to say what MOOCs could/should look like in the coming 3-5 years and how online learning will be embedded in our institutions, therefore investment in new initiatives and scalability of working processes is needed in the coming years".1
Since 2013, Leiden University designed 35 MOOCs as well as dozens of Small Private Online Courses (SPOCs) and Flip the Classrooms. The university even went fully online for a short time during the COVID pandemic in 2020, with full support from the Centre for Innovation's expertise. Reflecting on how the return on investment in this new transformative trend paid off, it enlarged Leiden university's audience immensely. The university shared the latest research knowledge openly to drive innovation, used the MOOCs to do new research, gained and transferred knowledge of what it takes to teach online, set up quality assurance guidelines for designing online education and inadvertently prepared itself for the emergency switch to remote learning in Pandemic times. And the list keeps expanding.
For the Centre for Innovation, we can conclude that over the past decade, MOOCs have gone through all the stages in our maturity model of the Innovation Project lifecycle, and since a few years have become established in our university digital ecosystem. MOOCs therefore provide a set of best practices for how to scale innovation experiments at our university.
Meeting its lifelong learning premises
From massive, free open education, the concept of MOOCs slowly evolved while their platform providers like Coursera, Edx, Udemy and FutureLearn sought to find a viable business model. Starting with the introduction with paid for verified certificates, and the start of specialisations and even full online masters, this evolved to a more intense collaboration with industries in the last few years. One focus of MOOCs now tends to be on educating skills for professionals, especially in business, health and data science. This development, as well the MOOC resurgence triggered by remote work during the pandemic, shows that the initial claim of MOOCs by Daphne Koller in her Ted Talk still proves highly valid today: MOOCs offer great opportunities as enablers of lifelong learning.
A changing teaching format
As platforms adapt to new insights, there have been many developments in teaching and course formats since the first MOOCs were introduced on Coursera & Edx 10 years ago. One of the changes in MOOC trends as outlined by Dhawal Shah, the founder of MOOC discovery platform Class Central, is how the community aspect of MOOCs diminished over the years. As an early adopter in this field, Leiden University set up community guidelines to set expectations of learners and a group of volunteers that guided our global learners while taking our courses, or helping us translate video subtitles into many languages, to make our content as inclusive as possible. After Coursera added on-demand courses to the MOOC model instead of only offering session-based ones, synchronous learning models became less popular in favour of asynchronous learning models. Leiden University also changed its perspective on using volunteers as the business model of Coursera changed to be more profit driven. As the focus was no longer on open education, and contributors to courses deserved a paying job, Leiden discontinued its volunteer programme.
The changing role of professors and teaching teams due to changes in the on-demand model was also something Leiden had to adapt to. Where teachers were at first actively involved in the teaching aspect during a run or re-run of their course, this active engagement was no longer feasible with the new on demand model. As the MOOC platforms evolved and became more user-friendly as authoring tools, MOOCs became more plug-and-play for teacher teams, making the production of MOOCs easier, though guidance on quality pedagogical and media design is still considered very valuable.
As the MOOC teaching format evolved in time in various ways, it offered new opportunities to Leiden University to let MOOCs link the digital to the campus experiences, so we were able to scale online learning throughout the student lifecycle, for example via Flipped Classroom projects, Honours colleges, or admission requirements for orientation programmes like pre-masters. The Centre's mission is to keep playing an active role in the facilitation and support of teaching teams at our university who want to develop MOOCs, so they can share Leiden education with the world in order to make as much social impact as possible.
Get in touch with the authors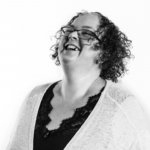 Tanja de Bie
Online Learning Expert
t.de.bie@sea.leidenuniv.nl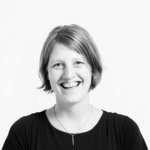 Leontine van Melle
Project Design & Delivery
l.r.van.melle@sea.leidenuniv.nl