Insights
Creating Green Spaces in a University
While Leiden University is home to wonderful green spaces, such as the Hortus Botanicus and Naturalis Biodiversity Centre, not everybody associates the average faculty building with going green. In 2017, as part of a Make-a-thon, colleagues of the Centre for Innovation pitched the idea of a garden. The garden would be in the unused backyard of the Schouwburgstraat of the Faculty of Governance and Global Affairs, and it received the go-ahead!
Since its opening, and through many discussions with the administration, expansions to the garden have been approved. Key in the success was understanding the needs of all of the stakeholders, providing data and evaluations, and appealing to management by showing the impact of Healthy Work Habits. To increase the impact of the garden, best practices from creating the garden have been shared with other locations in Leiden. This is part of an effort to create a Green Network of community gardens in Leiden University.
The 2019 theme is an experiential garden with a focus on pollinators. We have increased the number of flowers that produce nectar, and ensured there is water access for birds and insects, and we are exploring other pollinating ideas. We have offered advice to other university communities to build a community garden, and partner with similar initiatives in our Green Network. Check out the gardens at Gravensteen and PLNT for other examples at Leiden University. Two other locations of SEA are currently building gardens.
Below you can find a timelapse video of the garden's creation:
Going Green Indoors: the Urban Jungle of CFI
Our commitment to greening our work environment in 2019 also turned to the CFI office. A brief evaluation revealed the office, located on the 3rd and 4th floors of Schouwburgstraat, was sterile (hospital like) and suffered from dry air due to to its air conditioning.
Here are some of our interventions:
Large iconic plants at strategic locations to focus attention
Smaller plants spread equally over all offices, including our PLNT office in Leiden
A large wall of smaller plants grouped together to create a micro climate on the 4th floor
Employing a humidifier
Taking small cuttings to expand on our current plant collection
Benefits of the Urban Jungle:
Air purification – plants contribute to cleaner air in an office environment.
Reduced stress levels – people that have plants in their office or working environment tend to have lower stress levels than people who have an office without any green in it. (Read more)
Noise reduction – in a sterile, 'hospital like' environment noise carries quite far. Even the sound of a quick chat would keep others from working. With the "indoor jungle" expanding, we hope to create a green sound barriers that absorbs and thus reduces office noises. (Read more)
Increased happiness and productivity – Plants make the office not only looking more appealing, but also increase happiness and productivity according to studies. (Read more)
An attractive office environment – No one wants to work in an ugly or boring working environment, people even include office design when applying for a job. Having indoor plants in the office comes 2nd in the list of most wanted office elements (just after natural light). (Read more)
Privacy – in an open office space the high amount of distracting events in combination with the lack of privacy can be a burden to people. Plants can be used as mobile room dividers, blocking distractions and creating a little more privacy.
Small "plant pluck breaks" – we often spot colleagues fiddling around with the plants during a small break, or while talking to others. Removing some death leaves, checking the  soil or untangling some of the bigger plants we have: it all triggers other parts of the brain than the cognitive part we use all day.
It's contagious! We selected plants that are easy to propagate and many colleagues have already explored methods to create "baby plants" to take home.
Want to Learn More or Get Involved?
Get in touch with the authors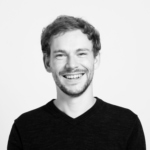 Thomas Ginn
Educational Storyteller & Virtual Reality Director
t.f.ginn@sea.leidenuniv.nl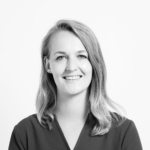 Monique Snijder
Learning Experience Designer
m.a.snijder@sea.leidenuniv.nl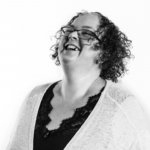 Tanja de Bie
Online Learning Expert
t.de.bie@sea.leidenuniv.nl
Further Reading
Beshai, McAlpine, Weare, & Kuyken A Non-Randomised Feasibility Trial Assessing the Efficacyof a Mindfulness-Based Intervention for Teachers to Reduce Stress and Improve
Well-Being. (2016)
Allirot, Miragall, Perdices, Baňos, Urdaneta and Cebolla -the Effects of a Brief Mindful Eating Induction on Food Choices and Energy Intake: External Eating and Mindfulness State as Moderators.
Genter, Roberts, Richardson & Sheaff- on The contribution of allotment gardening to health and wellbeing: A systematic review of the literature. (2015)
Adevi, årtensso- Stress rehabilitation through garden therapy: The garden as a place in the recovery from stress.