Insights
Design principles for playful learning
In previous blogs we explored the concept of playful learning and highlighted a few examples. These examples might have inspired you to get started with playful learning yourself. This article will provide you with some design principles and practical tips to guide you during the design phase of your learning experience.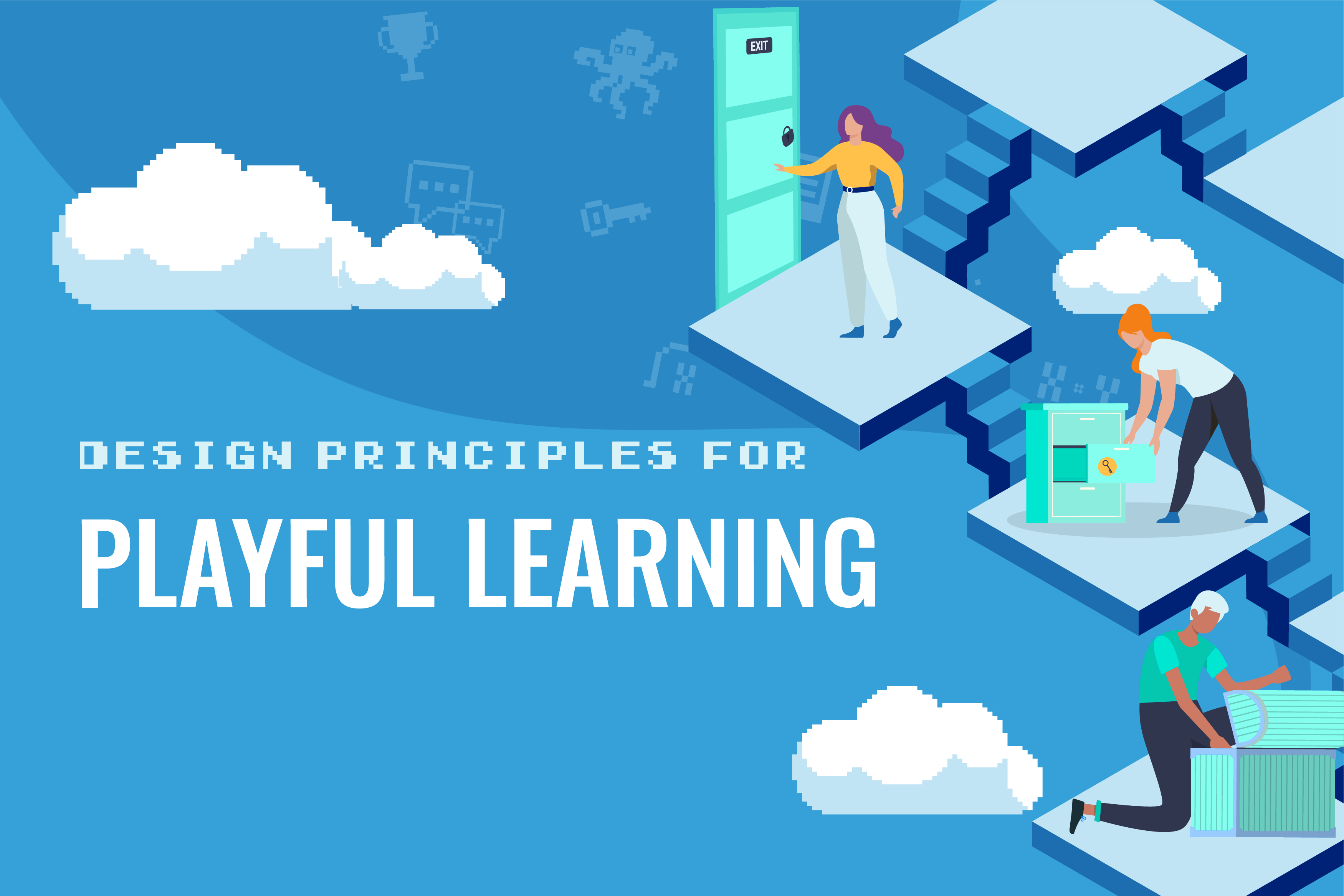 What is playful learning?
We started out providing some clarity between the different terms related to playful learning.We define playful learning as:
"an educational approach in which a state of being is facilitated that is creative, explorative, experimental, active, and immersive. It stimulates intrinsic motivations and the flowstate of the learner. The learning activities are focused on constructing knowledge or skills in a fun and experimental manner."
Creating a learning experience that encompasses all these elements is quite a challenge. How can you measure all these elements?
Learning through play
What sets playful learning apart from other game-based approaches is that the learning takes place through play. When you are designing a playful learning experience check if the learning takes place through play by incorporating the learning goals in the game or play elements.
Celebrating failures & risk taking
To check if your learners are learning through play is when you can almost hear them thinking "I wonder what happens when I do this…". Besides the designated road to (learning) success, students start to go off the beaten track and take risks. This can only be done when there is room for exploration.
Accountability
Provide learners with choices that have an impact on the progress of the learning experience. Give concrete feedback after each choice made in which the students experience the consequences of a choice and are therefore held accountable for previous actions.
Design for flow
Design a playful learning experience that increases learner engagement and makes progress visible. This can be done through an engaging storyline and well-timed challenges.
 One example demonstrating these principles is the T-Challenge Business game by Giovanni Douven. The T-Challenge Business game is developed for 2nd year Business Studies students at InHolland University of Applied Sciences. During this game, students work in groups as the management of a soda company. This playful setting gives them a taste of reality and more insight into which specialisation they affiliate most with (Learning through play). They play different rounds, and during every round they can earn points through their business model and the decisions they make (Accountability). Every round they change management roles and can change their approach to increasing the revenue of their company, thus giving way for exploration & risk taking. Off course the impact of these choices is illustrated in their score on the leaderboard, giving them accountability for the consequences of their choices. Lastly the game is played during several days in a full immersive mode, thus increasing the state of flow.
Get in touch!
We'd love to hear your examples of playful learning in higher education and the principles you think are important. Feel like we've missed an important one? We are curious to hear about what you have come up with! Are you ready to start designing your own playful learning experiences and need some help?
Contact us at hello [at] llinc [dot] leidenuniv [dot] nl