Projects
Sign up! Student Expert Sessions
The Centre for Innovation at Leiden University is offering 10 students the opportunity to design an online class. Experts from the Centre will support the participants' journey in Student Expert Sessions with the knowledge, guidance and the tools to create and deliver an innovative course of the students' choice.
At the Centre we think about how to innovate learning experience design. Lately, our learning experts have been thinking about how students can actively participate in the design of the courses that they take. 
Read: What if students could create their own course?
The next step in this endeavour is our Student Expert Sessions, where we will guide 10 participants in creating their very own expert session. Students will receive 2 coaching sessions to develop and deliver an online learning experience. Moreover, they will be given insights, tools, and expertise to understand what makes a successful learning experience.
Are you passionate about a topic in your field and want to share your knowledge? Take part and help your peers discover a subject missed out by the curriculum. 
What?
2 coaching sessions

to prepare your workshop

Leading

your own workshop

Following your peers' workshops (optional)
Who is it for?
Any student enrolled at Leiden University
When?
Coaching sessions in October/November

Workshops in November
How to sign up?
What's in it for me?
Learn more about a topic you are passionate about

Experience the teaching side of education

Build a network of peers

Innovate education one small step at a time by contributing to Leiden's vision on Learning

Keep in mind that this is a pilot project and is

not

for credits
You will guide your fellow students in a crash course into an innovative theme of your choice, with topics ranging from a new form of governance to how we as humans evolve in a crisis or other surprising ways to change the world. The workshops will be an example of active learning by making use of the online possibilities for education. Looking for inspiration? You can look at some examples from the Erasmus University or read our blog on students creating their own course. 

Get in touch with the organisers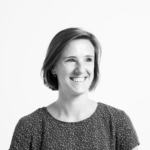 Daniek Bosch
Learning Experience Design
d.bosch@sea.leidenuniv.nl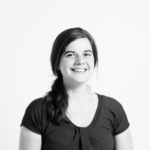 Yentl Croese
Learning Experience Designer
y.croese@sea.leidenuniv.nl