Insights
Top Tips for Remote Working
Remote Working or working from home using digital means, helps organisations increase agility in their workforce, supports work-life balance and increases organisational resilience. In light of the recent increase in remote working, this article offers general tips gained from the Centre for Innovation's experience working with teachers and faculties at Leiden University for the last 8 years, focusing on specific tools available to staff members.

Choose your software Check your internet connection. Think about tools for your daily tasks. Nearly everything has a digital alternative. Consult your Faculty/Service Unit IT manager for additional options. Use a password manager to keep track of different login credentials for the online services you use and increase your safety.
Currently available Leiden University options include:
Download software on your own device using

Surfspot

MS Teams

(collaboration, conferencing, chat, One Drive integration)

One Drive

(file repository, collaborative working)

Kaltura (video repository)
Tip: look at the services of ISSC.
Choose your hardware. It doesn't take a lot of sophisticated hardware to set up remote working. You might already own one or more of the devices required, or have an option through work. A smartphone or ipad could be used as an additional device next to a laptop or desktop for an extra screen. Apple and Linux devices are also supported by most remote working hardware. Use a good virus scanner on devices that are not managed by the university. Consider if you need extra hardware for your microphone and camera.
Options at Leiden University:
Laptop from work, managed or unmanaged

Conferencing set (webcam plus headphone)
Check GDPR compliance for all tools you select that are not standard ISSC facilities. Make sure that you consult your data privacy officer if an agreement is in place and that you are allowed to use your selected tools. Take extra care of confidential and sensitive personal data (including email addresses). 
Make practical arrangements – As there is no official remote working policy, it comes down to what you agree with your supervisor on. What you need to check: 
when you will work remotely (and also when you will not)

what are the best digital tools for you work

what is expected of you

how to grant access to your work schedule (make calendar visible for co-workers)

how you will be contactable throughout your working day (email, conferencing, chat) 
Manage expectations – Provide guidelines that include expectations on activity and collaboration, how to respect each other's boundaries, as well as appropriate use of social channels and netiquette. 
Prepare your own work environment – Choose a private and quiet space, or at least make sure you have a suitable desk and a firm chair at the right height. More tips from the university. Declutter the space and make room for work material. Use headphones. Hide distractions (Netflix, social media). Remember, although you're at home, if you're going to use your webcam – dress appropriately!
Health & Safety precautions – Take micro breaks during the day. Make sure you engage in moderate exercise. Flexible working hours can increase your sense of wellbeing, but only if you limit yourself (and your screen time).
Get in touch with the author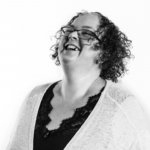 Tanja de Bie
Online Learning Expert
t.de.bie@sea.leidenuniv.nl