Insights
Top Tips for Switching to Remote Teaching
When classes can't be delivered in person, or some students may not be able to come to class. In such situations, remote teaching can help ensure continuity in the delivery of academic courses. This article offers general tips gained from our experience working with teachers and faculties for the last 8 years, focusing on specific tools available at Leiden University.


Choose your software. First, you need a webinar tool. If you already have access to Brightspace, you can use Virtual Room. If not, you can use the meeting option of Microsoft Teams. Go to your Outlook, click 'new meeting' and choose the option 'Team Meeting'. This creates a shareable link to an online meeting room for you and your students. You can use One Drive to exchange documents, and tools like Padlet to guide your workshopping sessions. Tip: look at the services of ISSC and talk to your Faculty ICT & Education coordinator. 
Check your internet connection. It's preferable to use cable instead of WiFi for improved connectivity
Consider your microphone and camera. If you are teaching from home, make sure your camera and microphone work properly. If you teach from campus and students log in online, you need special equipment to improve the experience. Current options at Leiden University include:
Logitec Virtual Conferencing camera (90 degrees)

Microphone
Discuss your options with the ICTO & Video coordinators of your faculty. Availability may vary.
Check GDPR compliance for all tools you select that are not standard ISSC facilities. Make sure that you consult your data privacy officer if an agreement is in place and that you are allowed to use your selected tools. Take extra care of confidential and sensitive personal data (including email addresses). 
Make Practical Arrangements: Communicate how to access online classrooms that will be held in advance, what tools will be used, and how students can participate. Who will support the online class? Who will take notes? Make sure that virtual attendees are able to participate, for instance asking questions and providing feedback. Send tips beforehand on how to access and work with the technology. Ask participants to mute themselves if they're not speaking to prevent sound disruptions. Moderate the conversation during the online class with the support of an assistant, who can not only help with the technological considerations, but also promote engagement before the meeting starts, for example by pointing out questions or making notes.
Manage expectations: Create netiquette and guidelines on how to behave online, so that students know what is expected of them. How to raise a question, how to make notes, and how to proactively engage each other.
Prepare your own environment before the lecture. Choose a private and quiet space, or at least make sure you have a suitable desk and a firm chair at the right height. More tips from the university. Declutter the space and make room for work material. Use headphones. Hide distractions (Netflix, social media). Remember, although you're at home, if you're going to use your webcam – dress appropriately! 
Rethink your lecture. Teaching remotely can mean that students are easily distracted. Make sure you have enough interaction by posing questions, showing a short video or giving them a quick assignment. If you normally use a whiteboard, you can still do that. You can share your screen not just to show a powerpoint, but also to demonstrate software, show a video or jointly browse a website. In larger meetings you can create break out sessions, this means you can form separate online groups for discussion, and to share and present. If others agree, you can record the meeting so other students can rewatch the lecture.
Take advantage of extra features.
If others agree you can record the meeting

You can share your screen not just to show a powerpoint, but demonstrate software or other actions

For an active lecture, you can create break out sessions, meaning you form separate groups online to discuss, share and present. This does require a tool with this functionality, like Zoom or Adobe Connect.
Get in touch with the author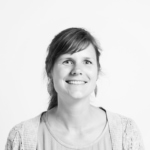 Annemieke van den Bijllaardt
Open & Online Learning Expert
a.m.e.van.den.bijllaardt@sea.leidenuniv.nl