Insights
Top Tips for Virtual Meetings
Virtual meetings are powerful tools to ensure organisational continuity in emergency situations. They also reduce carbon footprint, work pressure and travel while increasing inclusivity and access.
This article offers general tips gained from the Centre for Innovation's experience working with teachers and faculties for the last 8 years, focusing on specific tools available at Leiden University. 
Choose your software. Carefully consider which video/webinar software to use. Check your internet connection, and preferably use cable instead of WiFi for improved connectivity. Keep in mind that the selected tools should also work for alternative operating systems, like Linux for instance. An available alternative at Leiden University is Microsoft Teams which facilitates collaborative working, remote conferencing, and chat functions. You could also use One Drive to exchange documents as well as tools like Padlet to guide your workshopping sessions. Tip: take a look at the ISSC services.
Consider your microphone and camera. Depending on the kind of virtual meeting required, evaluate what kind of equipment you need. If you're working alone or in a very small group, your laptop camera and microphone are probably good enough. You might even be able to use your smartphone. If you're on location with a smaller group, it is possible to use your laptop and some extra hardware to improve the experience. Available Leiden University options include:
Conferencing set (minor webcam and headphone)
Professional microphone like a snowball microphone (if there are more than two people in the room)
Logitec Virtual Conferencing camera (90 degrees)
Discuss your options with the ICTO & Video Coordinators of your faculty as soon as possible as availability may vary.

Check GDPR compliance for all tools you select that are not standard ISSC facilities. Make sure that you consult your data privacy officer if an agreement is in place and that you are allowed to use your selected tools. Take extra care of confidential and sensitive personal data (including email addresses).
Make practical arrangements: Communicate how to access meetings that will be held in advance, what tools will be used, and how people can participate. Who will chair the meeting? Who will take notes? Make sure that virtual attendees are able to participate, for instance asking questions and providing feedback. Send tips beforehand on how to access and work with the technology. Ask people to mute themselves if they do not have the floor to prevent sound disruptions. Moderate the conversation during the meeting with an assistant, who can not only help with the technological considerations, but also promote engagement before the meeting starts, for example by pointing out questions to the chair or making notes.

Manage expectations. Create guidelines on how to behave online. Explain to participants proper practice to raise a question (e.g. by raising a hand), to be proactive, or to mute their microphone when not speaking etc.
Prepare your own environment before the meeting. Make sure people know you are in a meeting. Mark it in your calendar. Put a note on the door. Test your microphone and camera. Is the sound good enough? What parts of your environment will be visible? Decide if you are comfortable sharing everything in view (are any personal items viewable?).Test the software. Are you sure you know how to share your screen, a video or a presentation? Can you save the chat with valuable links?
Get in touch with the author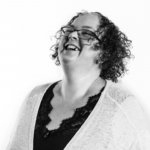 Tanja de Bie
Online Learning Expert
t.de.bie@sea.leidenuniv.nl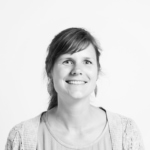 Annemieke van den Bijllaardt
Open & Online Learning Expert
a.m.e.van.den.bijllaardt@sea.leidenuniv.nl