Insights
Towards a virtual-friendly and hybrid model of work at CFI
Many offices and workplaces are moving toward hybrid and virtual-friendly models. The Centre for Innovation is implementing our virtual-friendly model of work. This article outlines the steps we've taken to explore and implement our new way of working.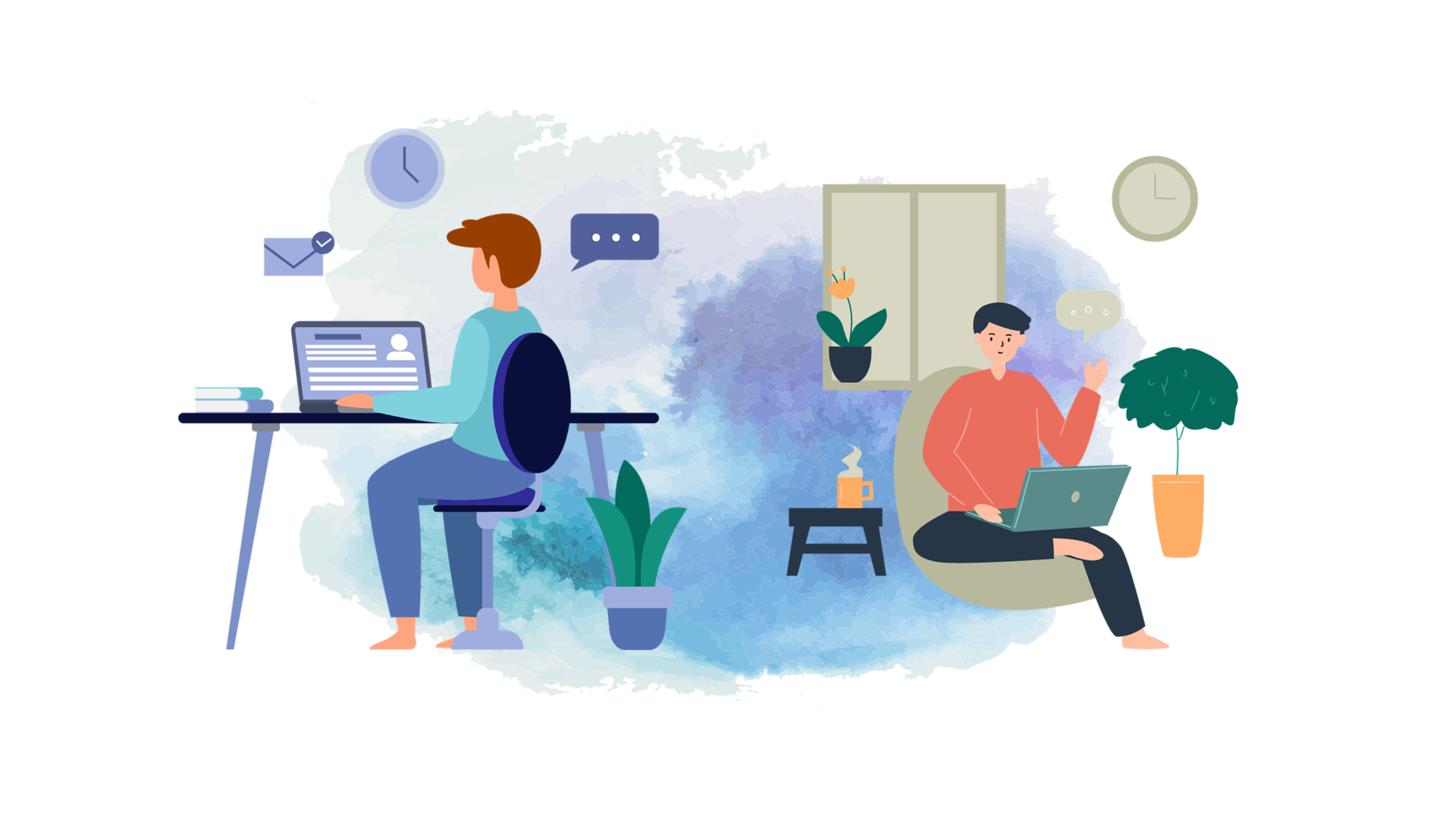 Introduction
Like many workplaces around the world, CFI has been working fully remote throughout the pandemic. We have gained a tremendous amount of experience working with digital tools for synchronous and asynchronous collaboration and communication. Simultaneously, we have reflected on our workflows and discussed what the future might look like with the softening of COVID-19 measures. Now returning to the office, we must combine the lessons of remote work with the physical office environment. Our analysis of global trends finds that after 18 months of remote work with all its productivity and flexibility benefits, the notion of going back to a fulltime office-based workflow is highly unlikely. We are instead moving towards a hybrid future of work.
We asked ourselves the question: How can we re-configure our workplace, processes, and culture to enable the transition to hybrid working? Valuable answers came through a roadmap including some interventions: we sent out a survey to the team, we used SWOT to analyse readiness for a new type of work, we organised several opportunities to interact on the topic, we conducted trend research to learn what shifting to hybrid work means. Also, we examined what type of opportunities and challenges that brings and we provided a crash course to 'prepare for hybrid work'. All to prepare for physically returning to the office from 1 November.
One result of this process is this blog series to share our insights into how we are transforming the CFI into a virtual-friendly hybrid workforce.
Reconfiguring Work – finding the best of both worlds
In March 2021, a year after the first lockdown, we distributed a survey to our team to understand their views on remote work and the future. Our staff experienced various benefits related to working from home, such as location independence working, more flexibility, less commuting and less distraction. Much like major trends indicate, working from home was generally experienced as more productive, but this has come at the expense of a blurring of work/life balance, a loss of social networks and general tech fatigue. Many of our staff expressed hopes of keeping the flexibility that working from home offers, while wanting to regain some of the qualities tied to social interaction within the office space, such as catching up over a cup of coffee and face-to-face meetings.
In other words – our ideal work model encompasses the best of both worlds.
Finding a model of work that brings home & office together
The pandemic has offered us an opportunity to find that ideal work model. One that is virtual-friendly, and embraces flexibility, belonging, autonomy, and inclusion at its core. A hybrid, virtual-friendly model of work will combine the best of both worlds., It will retain the benefits of remote work (concentration, higher productivity, easier connectivity, less commuting) and re-gain the benefits of office life like social connection, serendipity, and creative spark.
At CFI, we call this a virtual-friendly model of work. But what does that entail?
In our virtual-friendly model, the office is our starting point for work and staff are able to come to the office if necessary. At the same time, we work virtual friendly, so everyone can mix their location during the work week. Our team will spend time at the office every week (as certain meetings and tasks require or benefit from physical presence) but we enable remote work and online/hybrid meetings based on a virtual infrastructure. In this model, a flexible mix of physical and virtual work is accommodated , allowing staff to reap the benefits of both worlds.
SWOT analysis: Exploring strengths and weaknesses in our office model
So what kind of steps did we take to enable this model? To lay the foundations for a virtual-friendly model at the CFI, we first conducted a SWOT analysis of our current work ecosystem at CFI. By using SWOT, we identified the strengths, weaknesses, opportunities and threats of implementing a new model in our existing workplace. In the analysis, we found that the Centre holds expertise in digital skills, that transfer easily to hybrid work. Moreover, there is already a basic office infrastructure in place that facilitates hybrid working.
We also identified important weaknesses such as not yet having policies and processes that stimulate hybrid work. For instance, hybrid meetings can be tricky by nature so it is important to translate that into established workflows and the workplace environment to make a seamless experience between online-offline possible. Another main point for improvement that came from our analysis, is that our office is a very open space meaning calls can cause disturbances for focused work.
Taking an experimental, agile approach forward
In order to implement learnings from the analysis and changes into our work system, over the summer we created three taskforces, each with a focus important in the transition: People, Process and Technology. These taskforces prepare and drive the change needed in a practical way, by collecting needs and issues from the team regarding the transformation and adapting our processes, policies and infrastructure along the way. Before starting the pilot and putting virtual-friendly at the heart of our work processes, we re-acquainted ourselves with office-based work again. Everybody was asked in September to come to the office at least 2 times and in October once a week. From November onwards we expect everybody to interact from the office at least 50% of their work week. From November onwards we will approach the transition through a 2-year pilot. We chose this extended period because we understand that transformation takes time and we believe it is essential to allow for several iterations along the way. We'll be able to test out new routines and allow ourselves the opportunity to adapt to changes and new opportunities. The pilot period will help us to transform into a solid, flexible and hybrid ecosystem of work that empowers an agile workforce.
Although every transition will meet hiccups and uncertainties along its way, one of our major qualities as a team is that we are innovators. So, although the process of re-configuring our ecosystem of work will require experimentation, iteration, and agility – we are at ease in this change process, since this is essentially what we hold expertise in and affinity for.
Get in touch with the authors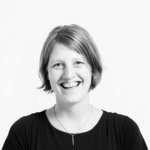 Leontine van Melle
Project Design & Delivery
l.r.van.melle@sea.leidenuniv.nl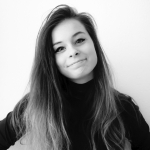 Laurence Herfs
Project Lead
l.l.herfs@sea.leidenuniv.nl