Projects
Our approach to teaching and learning with new media
The CFI brings together teachers and creative professionals to explore new media technologies such as Virtual and Augmented Reality. These technologies allow students to learn from visual, immersive media. Ultimately, we want to create and explore innovations in AR and VR that foster an optimised teaching and learning experience by collaborating with our extensive network of teachers and learners.
The CFI believes that AR & VR can offer important opportunities for both students and teachers. The technology we work with is widely recognised as having the potential to enrich learning experiences of students and help teachers in transferring difficult to grasp concepts and theories to their students. Furthermore, technologies like 360 video, graphic animation, 3D-modelling and holographic projections, offer the opportunity to personalize the learning experience such that content can be adapted to the needs of the student in terms of difficulty, learning effect, speed and much more.
A new frontier built on old technologies
Technology has the potential to solve grand problems, but often introduces its own set of problems. It represents a new field of education that still has room for much experimentation. The focus of the CFI is to experiment with these novel techniques. We combine creatives such as 3D-artists, animators, virtual reality specialists and filmmakers to facilitate teachers who want to start experiments in their day-to-day education. In our work, the CFI aims to combine storytelling elements, media and educational content to create rich, dynamic learning scenarios and lesson materials. Visual storytelling is the focal point of our work in innovative media technologies; storytelling, as the oldest form of communication, is essential for any form of media. The essence of what a great story is, is well known in (news) media, entertainment industry and film-making. We seek to learn from the underlying structures of these stories and apply the technique of storytelling in education. We do this work with the clear conviction that storytelling has been and will be the foundation of teaching in the future.
It is therefore our goal to explore new visual and narrative technologies for use in the classroom, innovating education in the 21st century and preparing Leiden University for the digital future.
How we work
Identify a teacher's desired outcome from using AR/VR

Partner teachers with creative professionals from the CFI

Co-create with teachers and creative professionals on new media projects for academic usage

Explore and experiment with visual technologies such as Virtual Reality and Augmented Reality for educational purpose

Explore and experiment with narrative technologies in the digital space in a wide sense
Our Design Approach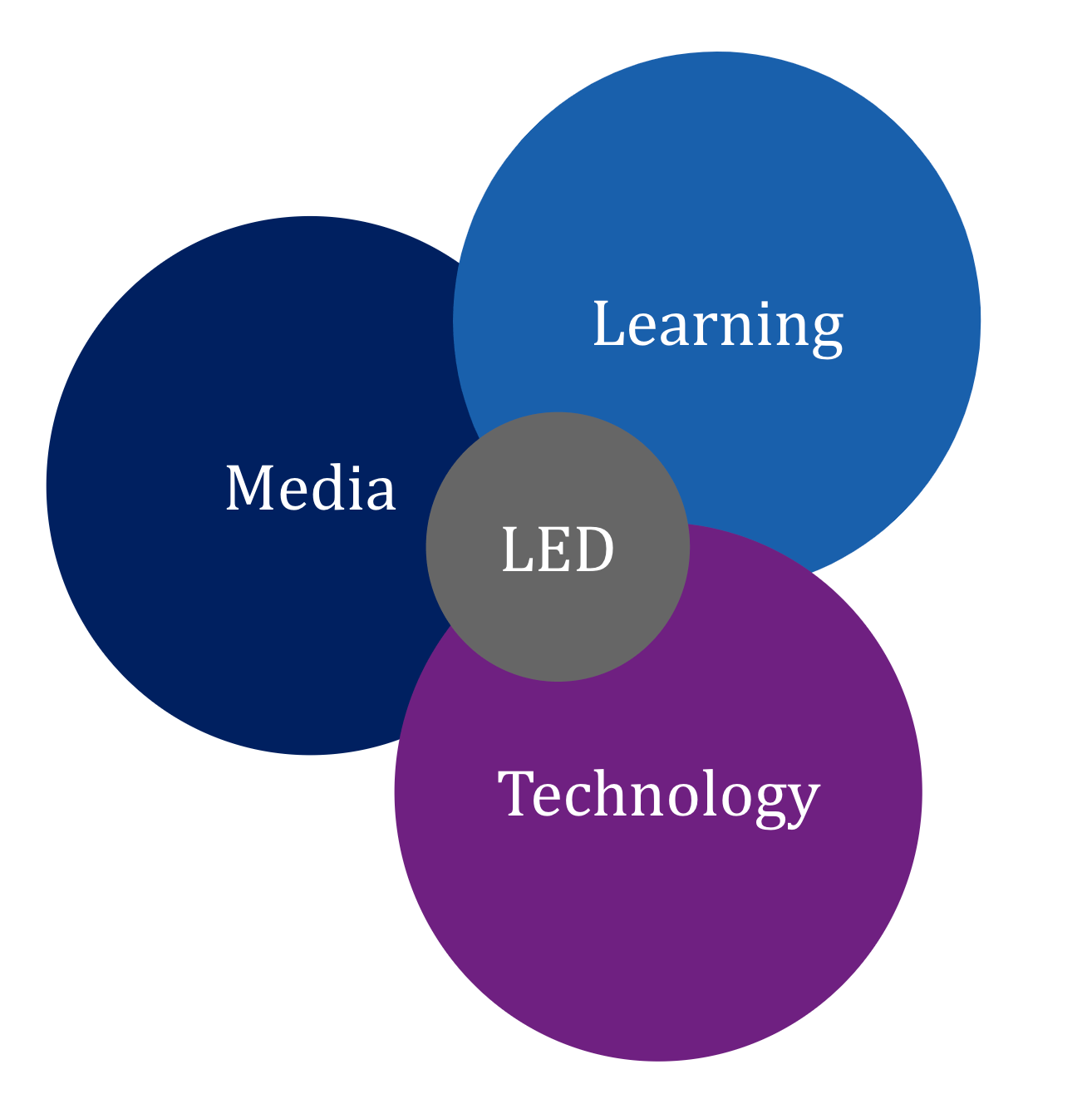 Schematic picture of our Learning Experience Design (LXD) approach, that integrates different expert domains from Media, Learning and technology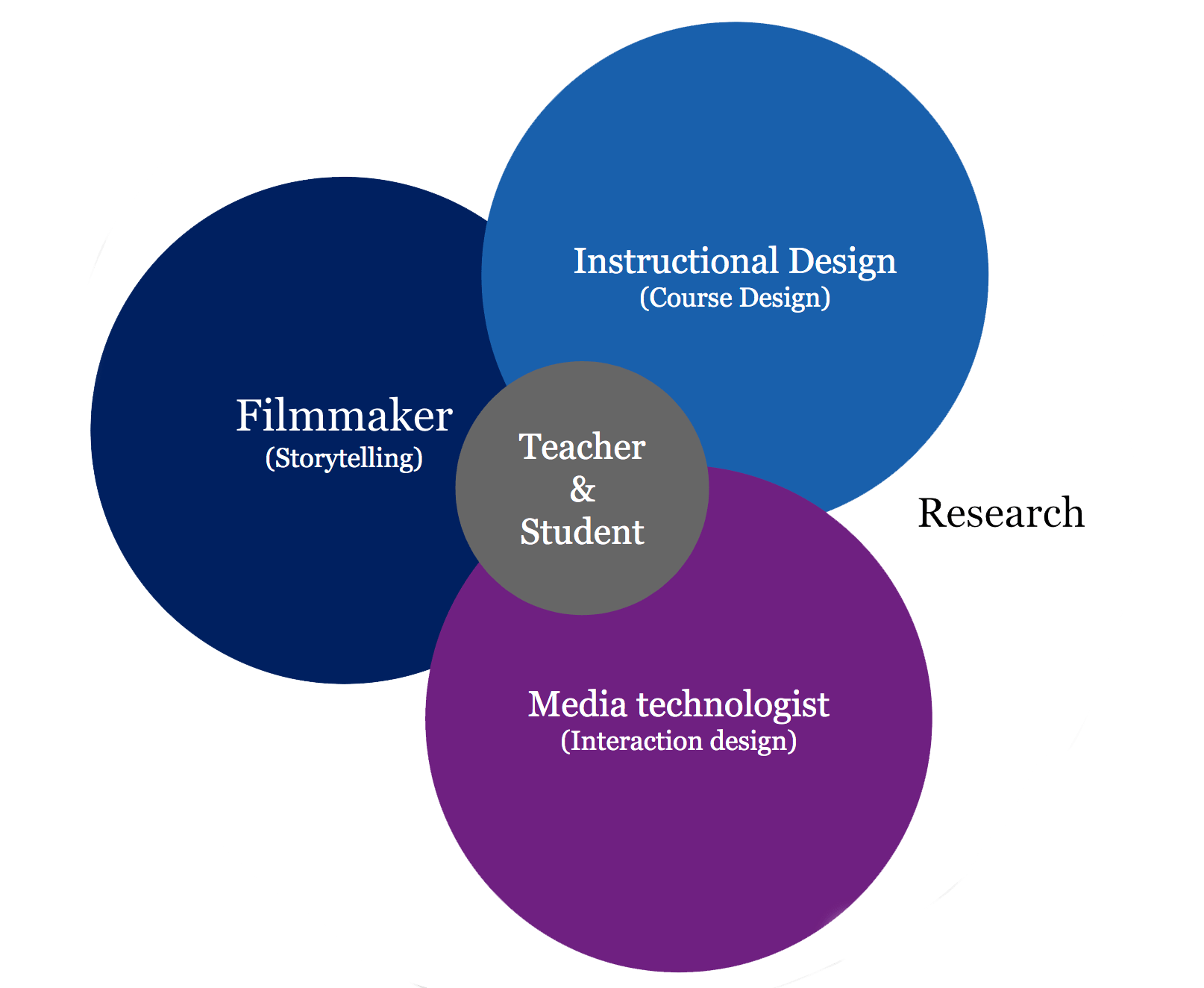 Schematic picture that shows our multidisciplinary team composition