Insights
Time to put our research to the test: Were we able to create an escape room?
In our blog series about playful learning, we covered several topics, including best practices of escape rooms in education. In this article, we will share how we tried to create our own escape room experience based on expert advice. It's up to you to decide if we passed the assignment.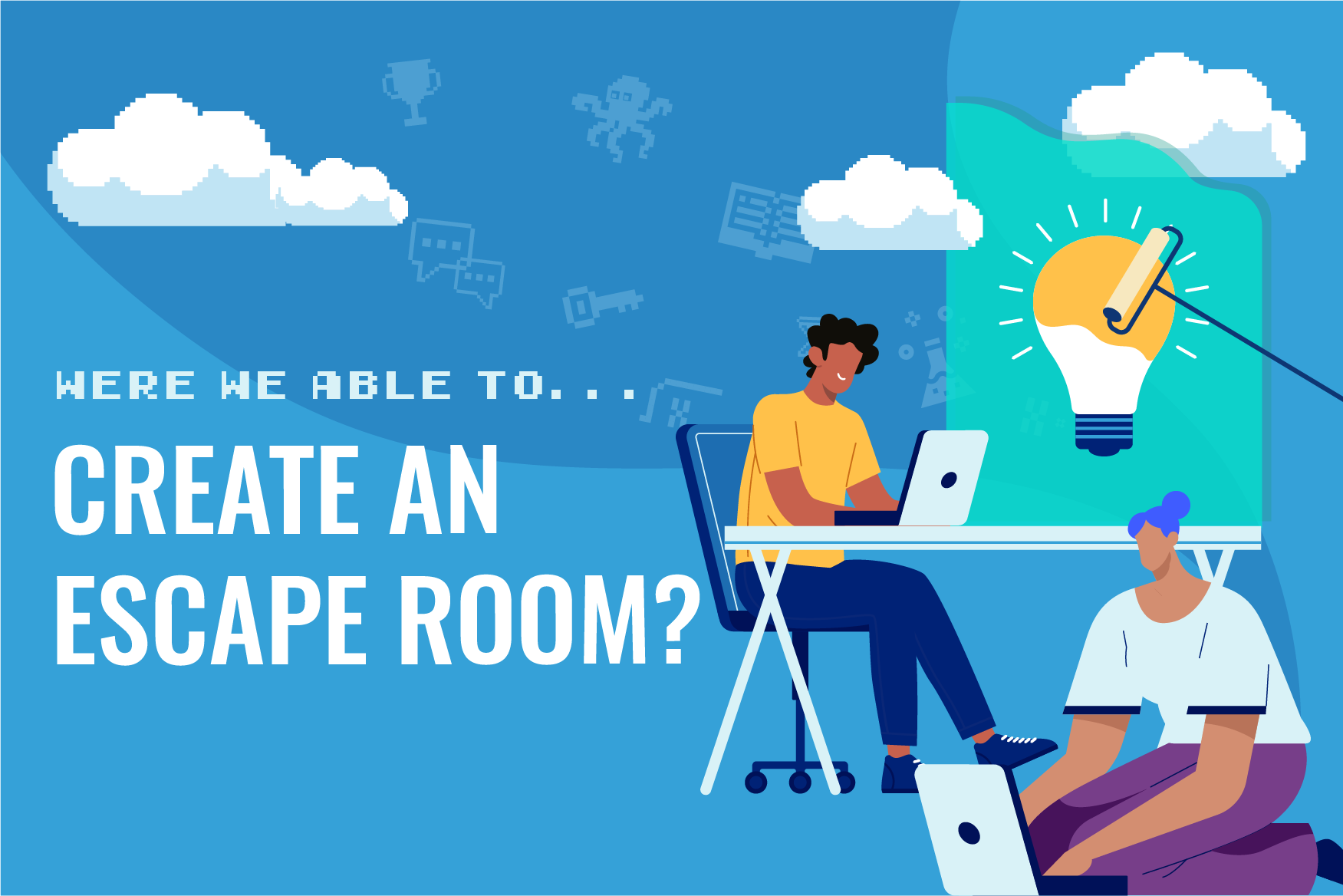 The challenge
With the return to the office, we discovered that we couldn't quite remember everything we used to know about the office. Things like locking the office behind us (without leaving the key inside), making sure we don't get locked in the mindful garden and how to use the printer (double-sided or one-sided?), were things our new colleagues had to learn and we had to re-learn. Based on this challenge, we decided to create an escape room for the team to get reacquainted with the office, as well as each other. This would help us reintegrate into a hybrid way of working.
The creation
Our office consisted of several distinct spaces (like a quiet flexible working space as well as one for videocalls, new phonebooths and an innovation space), each with a different 'goal' (or lesson to be learned). Based on this layout, we decided to create 5 small escape rooms, with the different teams rotating around each space. For each room, we created specific learning goals. Thanks to the size of the development team, we split into pairs to develop 1 or 2 mini escape rooms. In order to tie these different rooms together without giving them a specific order, the choice was made to create an overarching storyline based on the reintegration process. Starting as work-from-home 'hermits' participants aimed to fully emerge as 'social butterflies'. In order to connect this to the different rooms, they had to take a picture based on the stage they were in, before they could move on to the next room.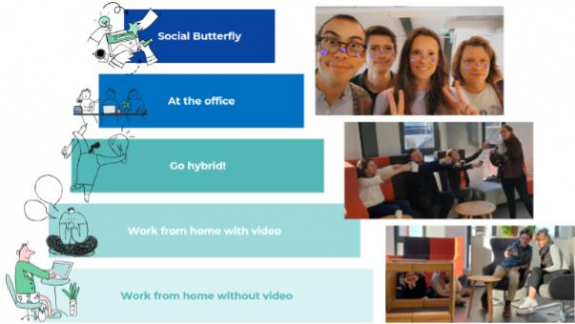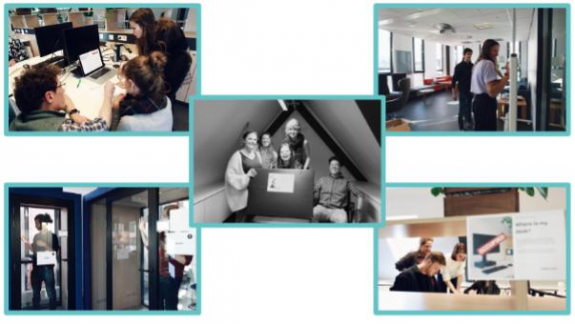 Our key take-aways
Was our escape room perfect? Definitely not. But I hope you can tell we had a lot of fun playing and developing it. Just as with teaching, it turns out that you learn the most as developers (like how to print double-sided!). Here are some of our key take-aways:
Do a test run! Even though we thought everything had been figured out perfectly, the test run helped us to fix many small issues. Besides this it can help you realise that something that seemed easy to you, might end up being very difficult for someone else.
Make sure the learning goals aren't linked to the escape itself but the process. Keep in mind that if the participants only fully learn the goals if they finish the escape room, it might be that some groups will not learn everything you want.
Communicate the learning goals. Unfortunately we didn't have enough time at the end to reflect on the escape room to focus on the learning goals a bit more. However, you could also incorporate this focus in your escape room. For example, when the participants have learned/experienced a learning goal, hand them a card with this learning goal written on it. This will help them to focus a bit more on the learning goals as well, instead of just on the game itself.
Everything is a clue. One vital point is the actual setting up of a physical room. Be aware that people are being distracted, not only based on noise, or time, but also because of the items that lie around. In the players mind everything is a clue. So keep it neat and remove anything that could be a potential distraction.
It is good to have a deadline & a team. Since we had a strict deadline, we ended up developing an escape room, instead of just dreaming about it. It was also nice to share the workload with a great team. All the rooms were different because different people worked on it. However, we followed a few general guidelines to have a common thread between the rooms.
Moderation. Because of the number of rooms we also had a lot of moderators. It is good to know in advance when you will help the participants and in what way (ie when to give a hint).
People don't read. Sometimes when you think something is super obvious, people can still miss the hints. This can be due to the time pressure (10 minutes, GO!), background noises (that crying baby in the background was slightly relevant) or sheer excitement. Our experience is that it can never be too obvious.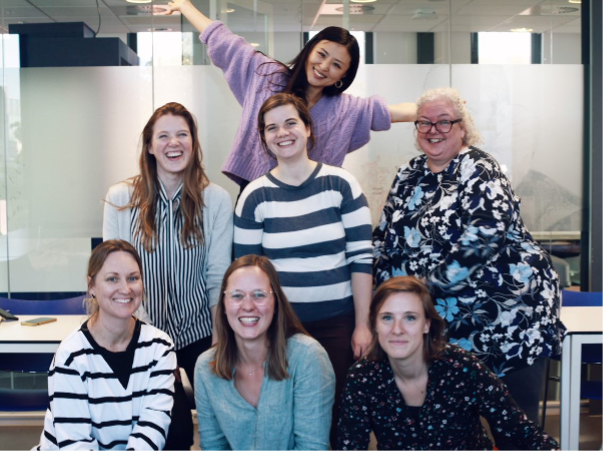 Get started with your own escape room
Are you thinking about creating an escape room for your class or having students design escape rooms for each other? Drop us a line. We are happy to share our mistakes so you can avoid them.
Email us on: c4i@sea.leidenuniv.nl