Projects
Two new modules added to Demystifying Mindfulness MOOC
A highly successful MOOC produced in part by the Centre for Innovation has received a major update. Two new modules have been added to Demystifying Mindfulness.
After a long and eventful 18 months, the MOOC De-Mystifying Mindfulness by Prof. Chris Goto-Jones has a significant update. These latest additions compound previous updates to create a comprehensive guide to mindfulness today. The MOOC, which runs on both FutureLearn and Coursera, is one of the top-rated courses of Leiden University, and saw a peak of new interest in 2020 as participants struggled to make sense of contemporary events. 
The course update adds two full new modules: 
Mindfulness, Trauma and Social Justice

 

Mindfulness, Nature and Land

 
The updates were funded by previous participants through crowdfunding in the dana box.
Prof. Chris Goto-Jones also added some of the letters he sent to the community in this pandemic period, as a showcase of socially engaged mindfulness. 
Mindfulness, Trauma and Social Justice
While there is a tendency today to view mindfulness as somehow sealed off from the rest of society, like a kind of 'clean space' or refuge in which we might sit to shelter from the social, political, economic, and cultural turmoil around us, mindfulness is actually just as entangled in these forces as anything else. Over the last few years, an increasing body of research has started to explore some of the ways in which these social forces and personal histories impact on the experience of mindfulness practice. Such research shows that the field of mindfulness cannot assume that everyone sits onto the same cushion in the same room. And some people just might not have a cushion at all. Hence, this module explores the intersections between mindfulness and trauma, as well as mindfulness, privilege, prejudice, and oppression. Here we see that mindfulness is not free of concerns about racism, sexism, ableism or other forms of systemic discrimination. Nonetheless, perhaps mindfulness contains some seeds to help us confront these social ills?
We are fortunate to be able to include in this module a trauma-sensitive guided meditation by Elizabeth Stanley.
Mindfulness and Nature & Land
One feature of contemporary mindfulness is that it is increasingly practiced in urban environments, in small rooms in big cities. This tendency has contributed to a form of romanticization of mindfulness in nature, as though practicing in a beautiful natural setting is somehow better or more 'pure.' We will see that this romantic view is not new at all, and also that it hides a much more complicated and subtle form of relationship between mindfulness and the natural world. In this module, we'll explore some of the pros and cons of practicing in nature, as well as some of the myths about it. We'll even learn a new meditation that is specifically designed to help us feel our place in nature. At the same time, as soon as we accept that the practice of mindfulness takes place in real locations (on particular territories or pieces of the earth), then we'll see that we also have to accept that mindfulness is not free of questions of land politics and colonialism. What does it mean to practice mindfulness in a way that respects the land?
Many new expert voices have been added both to existing modules and the two new ones, to deepen the practice and understanding of participants. We would like to thank in gratitude: 
Dawn Scott, 

Spirit Rock & Barre Centre for Buddhist Studies

 

Sydney Spears, University of Kansas

 

Elisabeth Stanley, Georgetown University

 

Susan Woods, Centre for Mindfulness Studies

 

Patricia Rickman, University of Toronto

 

Jeff Corntassel, University of Victoria

 
The Centre for Innovation, Leiden University, has been involved in the production of this course and previously created the Mindful Garden in 2017 as part of an Honours project in the course. This new version of the course contains an podcast update on the current state of the garden and developments in regards to Urban Green Spaces and sustainability at Leiden University, which is also part of the podcast series A Very Mindful Podcast.
Get in touch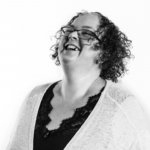 Tanja de Bie
Online Learning Expert
t.de.bie@sea.leidenuniv.nl