Extended Reality for Learning and Working
Virtual and augmented reality (together: extended reality, or XR) are disrupting and reinventing many aspects of social life. Beyond video games and leisure, both education and professional environments are pivoting toward new, immersive technologies. This presents many new opportunities for enhancing the way people learn, teach, communicate and research, but also comes with challenges. To maximise the benefits offered by XR, knowledge of human cognition, culture and behaviour must be combined with a focus on the societal and academic values that provide effective and safe experiences.
Our work
We support Leiden University and its partners to enhance education and research using extended reality. We identify, explore, create and communicate solutions that account for the human aspects of XR, such as social interaction, wellbeing, privacy and ethics.
Our Focus Areas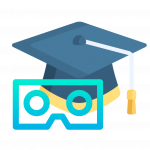 Responsible Use of XR in Academia
XR presents many new opportunities for enhancing education and research. Emerging from this is an urgency for the development of knowledge, tools and policies to implement and use XR responsibly. In our view, responsible XR experiences are high quality and engaging, but crucially also ethical, safe and adhere to academic values and standards. Combining our practical experience with in-depth analyses of ethical implications, we are building a framework of guidelines and tools to support the responsible use of XR in academic practice.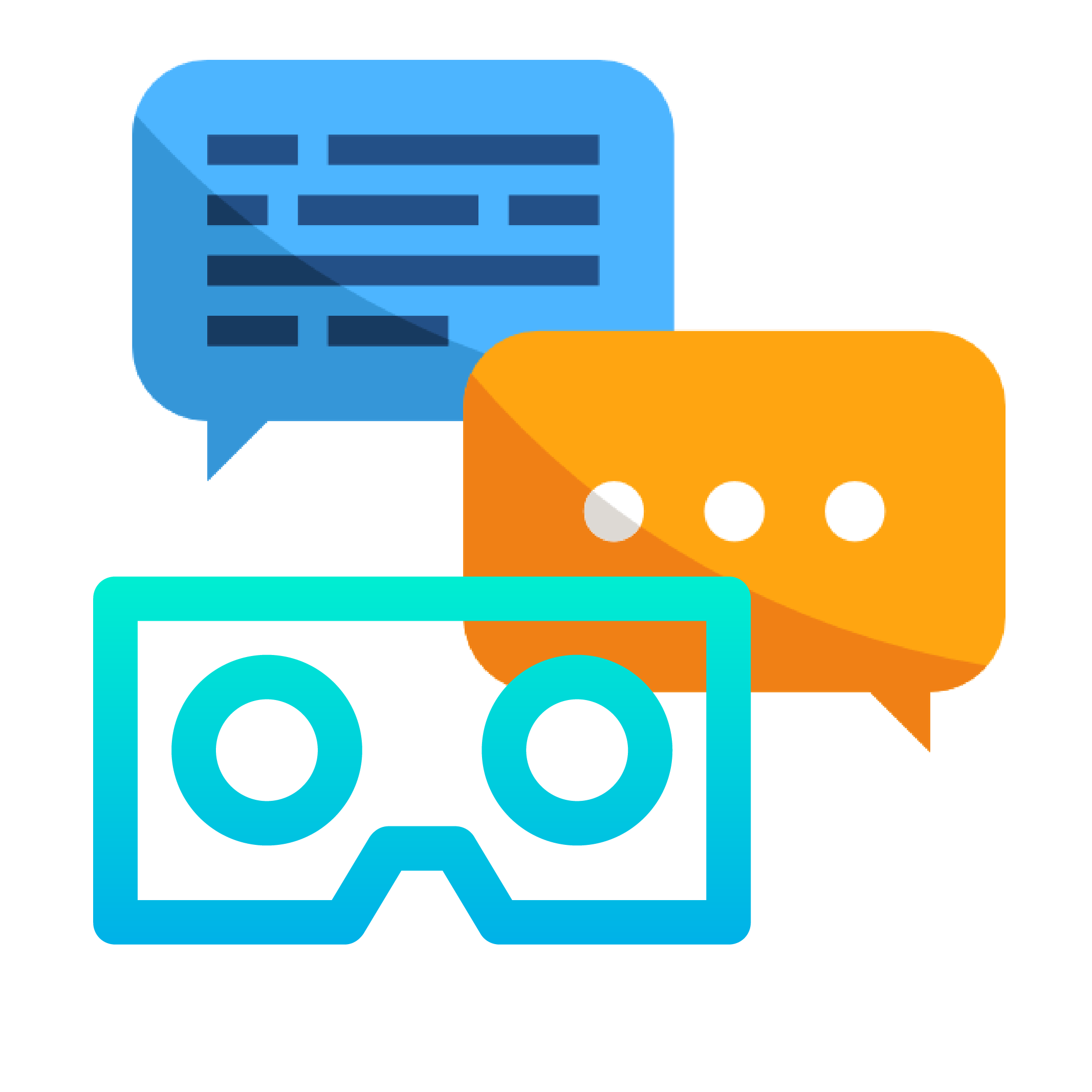 XR and Social Interactions
We believe social interactions are a core component of a stimulating and immersive learning environment. Digital learning tools used in education should nurture collaboration by providing ways for teachers and learners to have meaningful and engaging social interactions.
The Leiden Learning & Innovation Centre creates XR solutions that stimulate and support people to learn and teach in a social context. For instance, we have created multiple Hololens applications with the Leiden University Medical Centre (LUMC) that seamlessly blend digital content with physical and spatial group interactions. These applications enable groups of medical students to collaboratively view, manipulate and perform assignments on 3D medical holograms, under the supervision of a teacher.
Our Hololens apps, developed with LUMC, include: 
AugMedicine: Transplant cases

– An award-winning app that combines 2D CT scans with 3D anatomical models of transplanted organs. 

AugMedicine: Lung cases

– An app that integrates sound, visualizations, 3D projection and touch to create a learning environment that realistically simulates the process of listening to the lungs.

DynamicAnatomy

– An app that takes an entirely new approach to Augmented Reality by pairing the 3D ankle projection with the movement of the lower legs of students through motion tracking to explore ankle anatomy.
XR ERA: A community for XR in academia
Collaboration is key to tackling the larger challenges of XR in academia. To promote closer collaboration among institutes and connect people in the field, we run a community-driven platform called XR ERA (Extended Reality for Education and Research in Academia).
XR ERA helps academics, institutes and developers to share resources and knowledge to make better apps and ensure lasting impact.
Get notified! Sign up to the mailing list here.
Our Approach
We embrace experimentation and focus on experiences, rather than technology. Through our innovation methodology we bring new tools and perspectives to help our partners enhance learning and working. In close collaboration with Leiden University faculties, and with private and social organisations, we bridge the gap between theory and practice to create XR solutions for social good.
What we do
Strategy – We innovate in the development and testing of concepts, and bring an enhanced understanding of IP and privacy to licensing strategies. 
Creation – We take advantage of the wealth of expertise of our multidisciplinary team, including software development, hardware implementation, media production, learning design, graphic design, and experience design. 
Implementation – We ensure that relevant social and organisational contexts as well as academic and best practices provide the base for implementation decision-making. 
Consultation – We work closely and collaboratively with our partners so our projects secure the full potential of expertise and knowledge available. 
Communication – From stakeholder communications to project launch, we work with our partners to ensure crucial information is delivered to key audiences at the right time throughout the project cycle.
Graphics designed by Freepik.