Insights, Projects
XR ERA: Building a Community for Extended Reality for Education and Research in Academia
We're launching a community-driven platform for extended reality in education and research in academia.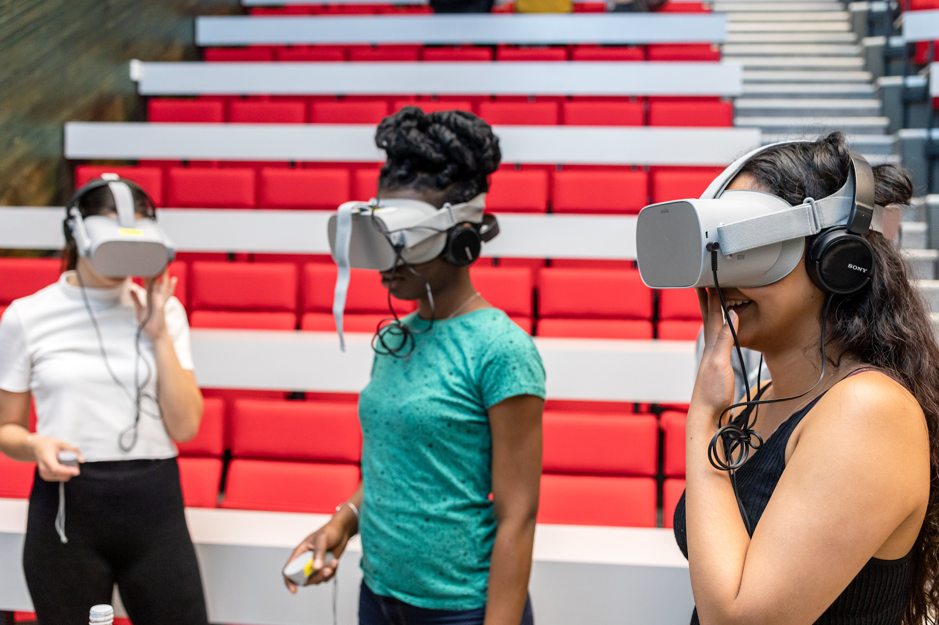 Introducing XR ERA
To promote closer collaboration in extended reality or XR (virtual and augmented reality), we've started XR ERA, a community-driven platform to connect people in the field of Extended Reality for Education and Research in Academia, both online and offline.
XR ERA will help developers, academics and institutes to share resources and knowledge to make better apps and ensure lasting impact.
Get notified! Sign up to the mailing list here.  
Share knowledge and resources
XR is becoming more widely accessible. Many academic institutions are experimenting with XR to enhance education and research. But there is still very little exchange of knowledge and apps between departments and institutes. The wheel is being reinvented over and over again. This process requires extensive resource investment, so why don't we share our knowledge to create lasting, impactful solutions?

We believe there is a need for a community platform that connects the right people and actively promotes the exchange of expertise, best practices and resources.
Challenges for XR in academia
Collaboration is necessary to tackle the larger challenges for XR in academia. These challenges include:
Improving the educational quality of apps

Implementation of XR in curricula 

Improving infrastructure for using XR

Lowering the cost-per-user

Guarding privacy to ensure safe and ethical use

Performing large-scale research
Many of these challenges are difficult to tackle alone. Therefore, we believe it's essential to build a community that actively exchanges XR knowledge and content. We will bring people from different educational institutions, disciplines, and industry together, both online and offline. XR ERA will actively stimulate knowledge sharing and applications to drive community development. We believe in working  towards a shared goal: providing better opportunities for education and research in academia. 
Online platform
The focal point of XR ERA is a community-driven website that allows members to publish content and get in touch with each other. The website is supported by external platforms and links to other relevant (partner) initiatives. The online portal consists of various components.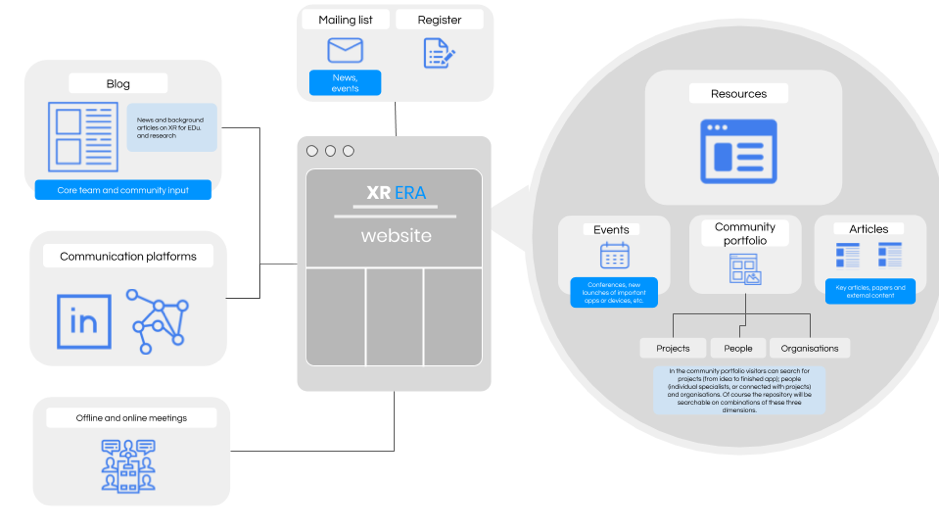 Resources and features
A knowledge base maintained by the community, containing information about topics such as upcoming events, guides, grants, tools, projects and contacts. There will also be a blog area where the community can publish their insights, and a community platform through which XR ERA members can get in touch with each other. Additionally, a regular mailing list has already opened for sign up. 
Events
Next to collaborating on an online platform, we believe that meeting people is essential for fruitful cooperation. XR ERA will host on- and offline events, such as conferences, seminars, workshops, and meetups.
First partner: Media & Learning Association
The Media & Learning Association is the first partner in the XR ERA project. The partnership acknowledges the rising importance of XR in education. With its broad international network M&L makes important connections for the HUB. XR will be an important recurring element in the annual Media and Learning Conference.
How to get involved
XR ERA already has a newsletter. Subscribe here and look out for more details including the web launch and upcoming blog pieces!
Looking for partners
Interested to join XR ERA? Please contact the Centre for Innovation
Telephone: +31 (0) 70 800 9341
Email: c4i@sea.leidenuniv.nl
Funding
In order to sustainably operate XR ERA, we are looking for funding. Want to discuss options? Please contact the Centre for Innovation
Telephone: +31 (0) 70 800 9341
Email: c4i@sea.leidenuniv.nl