Insights
360° VR Pilot Program: Exploring Virtual Reality at Leiden University
Since 2015, VR and immersive technologies have become more prevalent in our society: from VR games to cinematic 360° videos, from training scenarios to therapeutic tools. VR has become accessible, as most modern smartphones are capable of displaying some form of VR and Goggles such as the Oculus Go are within reach of the consumer. VR has emerged as a viable technology for entertainment, business and humanitarian efforts.
But what about (academic) education? At the Centre for Innovation, we started experimenting with 360 VR technology in 2015. These experiments were a first step to our inquiry into the effectiveness of immersive technologies, and we still had many questions: how can we best use and implement this technique in education? For which topics and target groups is this technique most valuable? How do teachers and students adopt this technique in their teaching and learning practices? To find answers, we were excited to explore the value of Virtual Reality in an educational context, by organising a university wide pilot with 6 parallel projects at different faculties in the Fall of 2017.
We delivered the results of our pilot in the Summer of 2019, and the process of developing, building and testing these pilots provided us with many valuable innovation lessons. Beyond technological and organisational lessons, we learned how challenging it is to develop and execute innovative projects within a scope and time frame from the beginning of the project. Learn about our innovation lessons, design challenges and results in the project stories listed below.
The 6 Pilot Projects
Get in touch with the author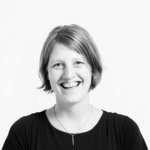 Leontine van Melle
Project Design & Delivery
l.r.van.melle@sea.leidenuniv.nl