Insights
Digital Education Seminar: Reflections on 2020 and New Perspectives for 2021
2020 has been a challenging and hectic year for all of us. Leiden University made the enormous shift to emergency remote teaching, and then to hybrid education on campus. We've tried out new forms of teaching, learning, collaborating and have been exposed to new tools and ways for working. Overall it has been a big transformation. Join this online seminar to find out how Leiden University approached the challenges of 2020, and what's in store for 2021.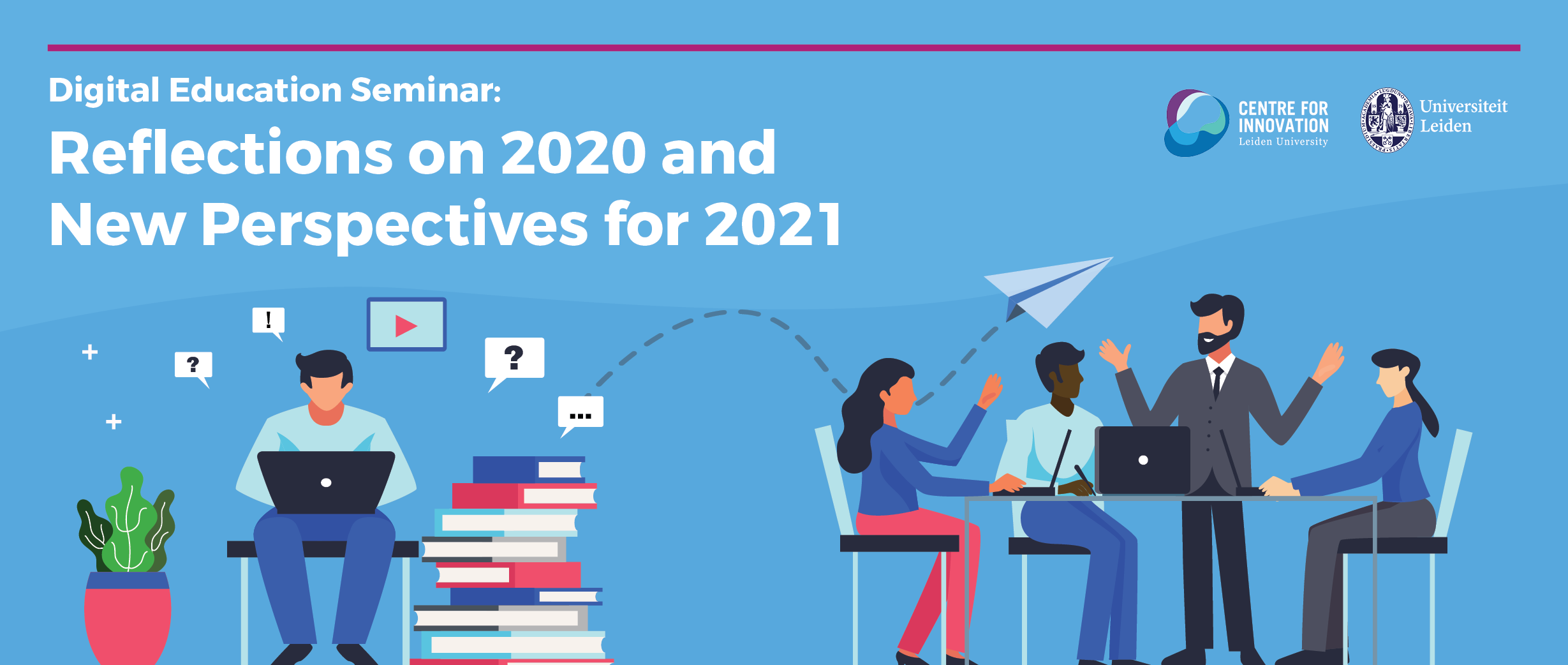 Details
In this digital seminar we will ask attendees to consider: What have we achieved in online & blended education, and where do we go from here? What can stay, what can improve and what should we stop doing in 2021?
The seminar will have a diverse selection of workshops relevant for anyone involved in education at Leiden University in 2020 and 2021, including lecturers, support staff, students and policy makers. You'll be able to choose from presentations on best practices and lessons learned, creative sessions on using tools and media in education, reflections on our way of working in education, hands-on workshops and more.
Date/time: 28 January 2021 | 13:30–15:30
Venue: MS Teams

Programme
Our preliminary programme. Register to attend to stay informed.
13:30–14:00 – Introduction from Hester Bijl & a review of 2020
14:00–14:30 – Workshop Session 1
14:30–14:40 – Break
14:40–15:10 – Workshop Session 2
15:10–15:30 – Closing & reflections
Workshops
Attendees can enjoy a choice of any two workshops.

Redesign your course with Learning Experience Design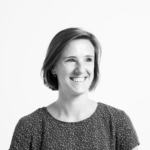 Daniek Bosch
Learning Experience Designer
Centre for Innovation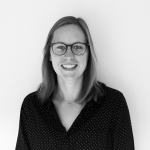 Emma Wiersma
Learning Experience Designer
Centre for Innovation
In a learning experience design workshop we work with teachers and professionals to create engaging learning experiences. We use insights from professional learning and academic teaching to create learning experiences with impact. In this session we will showcase a small part of our workshop and guide you through the different steps of creating an engaging online learning experience.
More resources from Leiden University about (Re)designing Learning:   
Roadmap for (re)designing flexible education >

Roadmap to flexible education

Tips on data privacy and protection in remote teaching >

Personal Data in Remote Teaching

Tips for choosing your tools data responsible >

Remote Teaching: Choosing Your Tools

Activating Online Students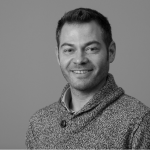 Daan Romein
Educational Advisor
ICLON
Since March, many teachers and students have experienced new ways of teaching and learning. Some experiences were better than others, perhaps. Interacting with your students and motivating them in an online setting is different, perhaps difficult, but not impossible. Often small changes in the way a lesson is designed or structured can give opportunities to connect (more) with your students or let them work together on assignments or tasks.
In this workshop, Daan Romein will present and discuss simple but effective ways to interact with your online students. The participants are invited to share their successes and suggestions. During the workshop the participants will also experience various interactive techniques that can also be applied in regular classrooms.
Additional information
More resources from Leiden University about activating online students

Using Cerego to Improve Learning Retention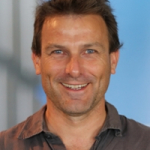 Ludo Juurlink
Associate Professor
Faculty of Science
This workshop intends to familiarize you with a new software package that you may apply in your own teaching. The app Cerego maximizes learning efficiency for things 'that students simple need to memorize'. After a brief introduction on the background of the project and a status update, I will share what we have learned so far, and explain how you may start using Cerego yourself TODAY.
Additional information
If you would like to test Cerego as an instructor immediately or during the workshop, send me an email from your university email account at cerego_at_leidenuniv_dot_nl
More resources from Leiden University about mobile learning
Find out more about Cerego in this blog >

Cerego weblog at Leiden University
Watch this webinar from Ludo Juurlink about evidence based evaluation > Driving learning in a remote world

Go to Cerego's website for tutorials> 

Using Cerego: How to Create, Learn, Analyze, and Integrate with Cerego

21st Century Testing and Assessment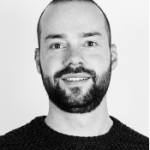 Mario de Jonge
Teaching advisor
ICLON
With most of our testing and assessment activities moving online, we have to make difficult decisions about how to assess students in this new situation. Our traditional ways of testing and assessment like multiple choice type exams may not be sufficient or appropriate (if ever they were). Hence, alternatives need to be considered and explored. Exams with open-ended questions, essay questions, or open book exams are probably more appropriate in that they are less prone to fraud and collusion. Also, these alternative types of assessment have the added benefit of providing a more ecologically valid assessment. Even before the COVID-19 pandemic, educational researchers have often proposed moving towards a situation with less emphasis on summative assessment (assessment for grading) and more emphasis on formative assessment (assessment for learning). However, alternative types of assessment can also be a burden on teachers in terms of construction, grading and providing feedback to students. In the present workshop we will touch on some issues that might arise when moving to alternative ways of student assessment and think about how we can deal with some of these issues.
More resources from Leiden University about 21st century assessment:

Improve Your Home Recordings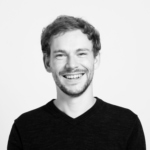 Thomas Ginn
Video Specialist
Centre for Innovation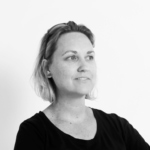 Monika Theron
Video Specialist
Centre for Innovation
In this session, you will learn how to improve the quality of your home recordings. Whether you're a seasoned online teaching veteran or just starting out, there's always something you can do to improve your videos! We will focus on simple things you can do, without breaking the bank. We'll also recommend some equipment upgrades if you want to take your recordings to the next level.
This session will be given by Monika Theron and Thomas Ginn, two seasoned filmmakers from the Centre for Innovation. They've worked on dozens of online courses and are ready to answer all your filmmaking questions!
More resources from Leiden University aboutrecording from home
Apply tips and tricks from the  video toolkit to create video lectures > 

Video toolkit

Find support to design your (home) workplace > Designing your workplace (also from home)

Creative Video Editing Tips for Teachers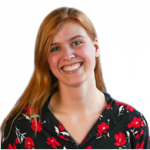 Amber Gerritsen
Video Specialist
Faculty of Science
The past year has been a year in which video suddenly became central to the teaching processes in the university. This asked for a lot of flexibility from everyone and a different way of teaching your students. In this workshop we will look at the art of video editing. I will show you best practices of the past year and together we'll create an interactive video setup. Here we'll be focusing on video quizzes, animation, audio set-ups and editing tricks that can either be carried out in the Kaltura editor or a more elaborate video editor like Shot-Cut. We will also look at what form of video would be best suited for your education and how to keep a connection with the students despite the (online) distance.
More resources from Leiden University about  educational videos
See how Kaltura Capture can help you with editing >

Leiden University Video Services blog

Go to Leiden's Video Toolkit to get more tips and tricks >

Video toolkit

Find expert views about video in higher education >

Manifesto on Video

What can we learn from a student perspective?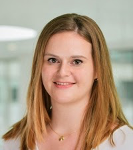 Saskia Postema
Senior Tutor
BSc Security Studies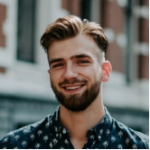 Tim Wuisman
Senior Tutor
BSc Security Studies
When COVID-19 forced the university to temporarily close in March, teaching staff had just one week to switch gears and get acquainted with online teaching. In the past six months, Security Studies tutors have familiarized themselves with all that online teaching has to offer, for better or worse. Online teaching has become the new norm due to force majeure, but it has also brought us to a new frontier of education – making use of new technologies to innovate both what we teach, and the way in which we teach it. During this workshop, we will share our best practices of how to adjust your teaching to an online (hybrid) environment that works for both students and staff.
More resources from Leiden University aboutdigital learning and teaching

Choosing video tools and their integrations in Brightspace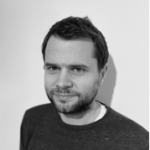 Joost de Vries
Technical Implementation Project Lead (Brightspace and Zoom)

Donna Schipper
Creative Developer at Centre for Innovation
In 2020, we adopted the use of several new video tools in education. Only recently, Zoom was added to our toolset. In this workshop, we'll discuss how to determine which tools fit your educational objectives and give a demonstration of how to integrate Microsoft Teams and Zoom for daily use in combination with Brightspace.
Note of the presenters: this workshop is not an in-depth training on the online tools themselves but it focuses on the integrations with Brightspace.

Take Advantage of Collaborative Online Learning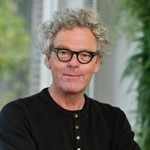 Jan Sleutels
Senior University Lecturer
Institute for Philosophy
The social dimension of online teaching and learning, as compared to offline education, is very weak. Students lack contacts with their peers, and working from home they lack the daily campus routine to structure their learning process and other activities. Using team assignments as a substantial component in online teaching can help to strengthen the social dimension: facilitate contacts between students, and help them to structure their own learning process as members of a team.
In this workshop I share my experiences with team assignments in three bachelor's honours courses that I taught over the past couple of months: two larger courses (52 and 85 students) and one smaller course (18 students). I will explain how I geared the courses towards fostering collaboration and project management skills: while offering a clear structure and specific directions for the assignments, teams were given much freedom to design their own project and to take responsibility for the process. In addition, to make optimal use of working in an online environment, the assignments were specifically geared towards using digital skills. 
Enjoy some more resources from Leiden University about (online)collaborative learning 
Look at ICLON's tips on student collaboration >

ICLON Teaching and Learning Guide for Higher Education 

Follow one of these  courses on how to build and moderate an online community as basis for online collaboration > 

COVID 19, diversity and inclusion in the online classroom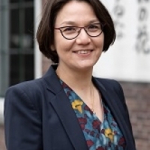 Aya Ezawa
Diversity Officer / University Lecturer Modern Japanese Studies
Institute for Area Studies
The sudden move to online teaching due to COVID 19 has radically changed the way we teach; now that the dust has settled a little, it is a good moment to reflect on pedagogy, diversity and inclusion in the (online) classroom. A pandemic affects everyone, but also exposes differences and inequalities among students. How does diversity play a role in the (online) classroom? How can we ensure our online teaching is accessible and inclusive, and does not amplify existing inequalities? Online teaching comes with many challenges but also opportunities. This session explores diversity and inclusion in (online)teaching and offers a forum to discuss the inclusive teaching in times of COVID 19.
Enjoy some more resources from Leiden University about Diversity &Inclusion

Are you interested in these workshops? Sign up below!
Contact us