Insights, Projects
Three recommendations to help transform your office into a hybrid and virtual-friendly workplace
With almost two years of remote work behind us, many offices and workplaces are moving toward hybrid and virtual-friendly models of work. At the Centre for Innovation, we are implementing our virtual-friendly model of work, which we outlined in our previous blog. There we wrote that we planned to return to the office by 1 November, but the pandemic had other plans! Because of the agile approach we have taken, we were able to flexibly adapt.
In this follow-up article, we offer three key recommendations that will help enable your transition to new ways of working, based on our own research and experiences so far. In a third article in our blog series on hybrid and virtual-friendly work you can find a trio of best practices for any team or office to apply. We hope this series of insights will provide you some practical tools, for your own team to adapt to changing work models.
Our Recommendations
ONE
Specify the default working mode for your team and invest in technologies and office design that fit with it. Avoid getting stuck in the messy middle of hybrid working.
There are multiple forms of hybrid work, each with various degrees of synchronous and asynchronous working methodologies. Make sure to choose a specific model, and design your policies and investments based around it. For CFI, we settled on the 'virtual-friendly' model, meaning we will spend half our work week in the office alternating with other colleagues whom on the same day will work remotely.
So, how has this already impacted our office? We have reorganised our office space in order to fit multiple simultaneous workflows. We invested in (video) call booths that can quickly be jumped in and out of to make calls. We are also installing hybrid camera and microphone sets in our offices, as well as providing noise cancelling headphones. For us, a flexible booking system to book rooms in our office is also important. To stimulate flexible and informal collaboration we implemented Microsoft Teams as central communication channel, to stay in touch in an easy and accessible way.
Furthermore, we recommend investing in both hardware and software that allows for various types of meetings. A good booking system is essential to ensure that employees feel confident about coming to the office and knowing they can hold their meetings. Make sure this system is flexible and on-the-go, for example, by putting QR-codes on the doors of your office spaces so employees can quickly scan, check availability, book and jump in.
TWO
Analyse your strengths, weaknesses, opportunities and threats of your workplace first, before starting the reconfiguration process 
Reconfiguring your work to fit a hybrid design starts from rethinking existing siloed operating models into more blended, user-centred workflows, that provide one seamless navigating experience between the offline and online worlds. To be able to embrace hybrid's associated key values of flexibility, autonomy and inclusion, we first created a SWOT analysis of our office in which we identified our strengths and weaknesses, opportunities and threats related to transforming into a new model of work. This approach resulted for one thing, in a recommendation to embrace flexibility, autonomy and inclusion in the reconfiguration model, and making them core values of the new ways of working. This approach might also help you to take the next steps, and to make sure your strategy is wrapped around your own needs and context.
THREE
Embrace an experimental – flexible approach when returning to the office.
Execute the plan as an iterative process to adapt to changes related to Covid-19 restrictions as well as developments in hybrid working methods and technology. Make sure to integrate evaluation methods and measure (continuously) how the new approach works. Follow these data insights and flexibly adapt to them when the need arises.
At the CFI, embracing an experimental-flexible approach towards a new ecosystem of work has led to the creation of three task forces each with a special focus that is important in the change process: 1. People (focus on a hybrid work culture), 2. Process (focus on hybrid policies and ways of working) and 3. Technology (focus on a hybrid workplace). Within these task forces we make sure to measure data continuously through open feedback forms and surveys, and the task forces meet on a biweekly basis to discuss the needs of the team as we make our transition to a virtual-friendly working model.
Get in touch with the authors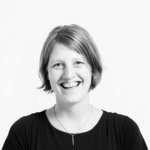 Leontine van Melle
Project Design & Delivery
l.r.van.melle@sea.leidenuniv.nl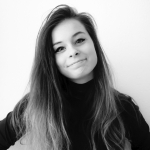 Laurence Herfs
Project Lead
l.l.herfs@sea.leidenuniv.nl