Making a major change that impacts your team's ways of working, routine and possibilities for interaction requires care, method and inclusive practice. We previously wrote about the three task forces that we set up to enable the transition: people (work culture); process (hybrid policies and ways of working); and, technology (workplace). Below we explore the changes that these task forces make and how they contribute to a viable workplace transformation.
CHANGE ONE
If you want to transition into a hybrid workplace, it is important to create an organisational climate and culture that fits with it. We are trying to achieve this by focusing on various aspects with the 'people' task force, like inclusivity during hybrid meetings, continuously putting people first in the change process and prioritising wellbeing in the workplace.
Moderating hybrid meetings to guarantee inclusivity
In order to reconfigure the existing work environment towards a virtual-friendly one, our hybrid work climate will be as inclusive as possible, since we are aware of the power-imbalances that can emerge in a hybrid workplace. One of these interventions is assigning a moderator role in hybrid meetings with 3 or more people. This moderator must make sure to include everyone in the meeting, whether online or offline, keep an eye on the chat for questions etc. This can already be achieved in small, simple measures, like recently one of our moderators used his mobile phone in a hybrid meeting to provide online participants a front-row perspective on a physical flip-board that was being discussed. Adding a moderator role to the meetings helps us ensure that everyone feels included in the meeting, regardless of how someone is joining.
Combating tech-fatigue and isolation
In the transformation process, we encourage interventions that prioritise our (digital) wellbeing. We want to create a culture where breaks are encouraged to combat tech-fatigue caused by the digital workplace. One resource created by our colleagues Learning Designer Yentl Croese and Graphic Designer Bing Tang is the Multitasking hero's booklet, a tool that has many practical tips to stimulate wellbeing in stressful work times, where much switching is needed between offline and online work.
Other ways to stimulate our wellbeing is a buddy system, assigning each colleague a temporary buddy, with whom to plan a weekly moment to connect in times of remote work.
CHANGE TWO
Reconfiguring ways of working
Our second area of change, overseen by our 'process' task force, revolves around the reconfiguration of our internal policies and processes. We are striving to create the best possible workflow and believe that working with a virtual-friendly policy and environment will best set us up for new, hybrid ways of working.
Practical information on hybrid work
A practical way how we approach changing ways of working, is by sharing a living Ways of Working (WoW) document with the team. One that records the most relevant policies, etiquettes and communication strategies with regards to hybrid working to prevent frustrations and miscommunications, to set expectations and to ensure productive working. The document is available online and not fixed. This means, it can be flexibly adjusted at any moment and added to along the way if new decisions or work procedures are introduced. In our document you can find for example the practicalities on booking meeting rooms, a map of the office and meeting rooms within the wider university that are available free to us. The document's online availability makes it possible to use from every location, supporting equal access for everyone.
CHANGE THREE
Reconfiguring the workplace
Finally, the environment itself is covered by our third task force, 'technology' who deal with the organisation of the workplace. The work eco-system (including the home office) needs to be designed to bridge and connect the offline and online worlds, and we must provide the digital tools for people to easily navigate between them.
Call booths and huddle spaces
We have come to believe that an office that is suited for hybrid working is one that can accommodate different types of work activities; for example, collaborative, focused, creative and social. In our analysis, we found that we lacked places for video calls without disturbing neighbouring colleagues, or without occupying a whole meeting room on your own. Besides that, we also missed a place where we could easily get together with a colleague and do some teamwork. This realisation has encouraged us to arrange in collaboration with University Facility Services, two individual call booths for our office, and one for two people to 'huddle' in.
Microsoft Teams as virtual collaboration hub
We use our MS Teams environment as a virtual hub. With the University rollout of MS Teams during the pandemic, we implemented and structured this communication technology to easily connect with each other in an informal and professional way. The platform functions as our virtual office, and we organised it in a specific way with dedicated channels to exchange certain information. We have an informal channel called CFInformal to randomly share fun things, like jokes or birthday wishes. Another channel for example, is focused on office protocols: with topics like 'who will be watering our office plants' to material complaints in the office (computer three has a broken cable). Our Ways of Working document on virtual-friendly work can be found in that channel too.
Having an online hub makes (a)synchronous work very easily, and as a bonus it has reduced our internal email traffic. If you are interested in learning how to organise MS Teams, we can personally advise you on how to structure the environment in a useful way, or we recommend you try one of the free digital workshops on community building from our online community expert Tanja de Bie.
Get in touch with the authors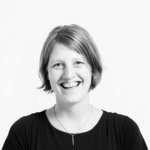 Leontine van Melle
Project Design & Delivery
l.r.van.melle@sea.leidenuniv.nl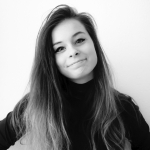 Laurence Herfs
Project Lead
l.l.herfs@sea.leidenuniv.nl