Insights
A Year of Playful Learning
Recent progress at the Centre has resulted in us spending time on delivering products that were innovations three years ago. A long-standing wish of the learning experts was to make more space for innovation and to dive deeper into a topic that would spark even newer innovations. In 2021, we used a mix and match of appreciative inquiry and scrum principles (see explanation in the boxes) to turn this dream into delivered results.
As you might have noticed we have been talking a lot about playful learning in the last year. Are you curious to find out how we kept a focus on innovation topics during our busy work schedules? In this blog you can read how we borrowed from several methods to create the perfect mix to keep exploring new ideas.
Time for a change
A core goal for the Centre's learning experts is researching and identifying the best practices of new themes in higher education, especially those with a focus on digital technology. Introducing best practices in education to the teachers at Leiden University is how we provide value to the academic community and one way we provide impact in the long term.
Finding, and then implementing, best practices in higher education is a complex task, and it requires a certain focus and dedication. In the past this has been difficult to fully accomplish. There were many demands on our time of a widely diverse nature, which had the effect of splintering our attention.
How we pivoted
In 2021, we decided on a novel approach, borrowing from several methods, and making them our own. We started with a session focused on finding topics that were alive in our team. We used a form of appreciative inquiry (see box) with our online Miro board full of templates and post-its, to see what kind of innovative prototype our team was interested in. Very soon it emerged that our interests as learning experts converged into a topic we christened Playful Learning. We then paid attention to some Scrum principles (see box). By setting team goals, we created a common focal point for the year. Working in pairs and having weekly update meetings created accountability and focus. We also created a year planning of sprints, and weekly, monthly, and quarterly reviews, working with the task tracking method of the Kanban board. The tasks we were not working on immediately went to a backlog. We blocked weekly focus time in our calendars (not a sprint, but as close to it as our capacity allowed) and worked in pairs to keep each other accountable.
Every week there was a short meeting of around 15 minutes to look at the outstanding tasks of the sprint and update each other. Then at the end of each quarter we used a method from liberating structures, Ecocycle Planning, to see what tasks we were doing and if we were not falling back into production mode. Were we still moving the topic forward? Was it ready to finish, or did it need a pivot into something else?
Did we deliver?
The team started with doing some literature research on the evidence-based topic of Playful Learning. What was the definition? What fields were there, and how had they worked out in practice? Were any examples or even best practices already around? Was it a topic that was taken seriously, despite its playful nature, in higher education?
After the dive into literature, we reached out to many professionals in higher education, both inside and outside of Leiden University, to interview them about their experiences. All this work we documented in blogs for the website of the Centre for Innovation. Our next step was to initiate projects like for the Bachelors of Anthropology where students learn to create their own escape room in One Note. This escape room will help them improve their ability to reflect on and explain the knowledge, insights and skills they have acquired during their bachelor. These reflective abilities will be helpful when potential employers ask them to explain what they as an anthropologist have to offer after completion of their studies.
We also managed to apply what we learned into workshops, honours classes, and podcasts. Our colleagues Daniek Bosch and Emma Wiersma even took a playful learning workshop to the well-regarded online learning conference OEB in Berlin.
During our annual review, we have concluded that we want to bring the subject of Playful Learning to an even higher level and seek more ways to apply it at the Campus of Leiden University, so that will be our playful target for the next 12 months.
What is appreciative inquiry?
Appreciative Inquiry is a method related to the field of positive psychology. By using the qualities and strengths of an organisation or a team you move towards a shared vision or goals for the future. Appreciative inquiry builds on what is already alive in the organisation and starts a change process from this point. What that looked like for us:
Value – By sharing stories of our highlights of the past year and recognising each other's strengths we created our starting point.
Imagine – By asking ourselves the question "What MOOC would you sign up for?" / What book would you pick up in the bookstore?" we brainstormed topics of interest.
Shape – Combing our strengths and the topics of interest we decided our goal for the year (every student at Leiden University gets to experience a playful learning course before they graduate) and determined specific outcomes (write a blog series of 5 articles and start a pilot connected to a course).
Deliver – Through weekly updates and quarterly reviews we kept each other accountable and created a focus on our goals and outcomes.
Evaluate – At the end of the year we looked back on all our practices, rituals and the outcomes of 2021.

Our Scrum principles
Work from the values of Scrum: Commitment, Focus, Openness, Respect, and Courage.
Collaboration: Always working in teams of two.
Self-organisation: How you do it is up to you.
Value-based prioritisation: Instead of writing internal memo's, our goal was to share our findings for a wider audience (with a main focus on educators within Leiden University).
Iterative development: Even though we set goals for the year with some outcomes what the exact outcome would be was determined based on previous work and results.
Get in touch with the authors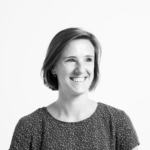 Daniek Bosch
Learning Experience Design
d.bosch@sea.leidenuniv.nl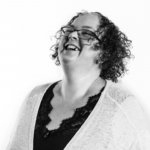 Tanja de Bie
Online Learning Expert
t.de.bie@sea.leidenuniv.nl